| | | |
| --- | --- | --- |
| TODAY'S STATS | Mt. McKinley | Mt. Foraker |
| Registered Climbers | 1,005 | 15 |
| Climbers Currently On Mountain | 389 | 4 |
| Completed Climbs | 408 | 11 |
| Number of Summits | 199 | 4 |
| Summit Percentage | 49% | 36% |

The Walter Harper Talkeetna Ranger Station also maintains a daily automated statistics phone line, so if this blog is lagging behind and you need up-to-date registration numbers, call (907) 733-9127. 

Weather Report
14,200 feet - Following a sunny, clear weekend at 14,200-feet, rangers report the clouds and snow are back as of this morning. Skies were obscured, and a light snow was falling at 8 am this morning. Windspeed as 8 mph out of the east, gusting to 21 mph.  Even throughout the fine weekend, temperatures have been unseasonably cold for this time of year.    
In the last 12 hours:
Current temp:  -4 F (-20 C)
Low temp:  -6 F (-21 C)
High temp:   5 F (-15 C)   
7,200 feet -  Basecamp similarly enjoyed a clear, pleasant weekend.  Rangers woke up to a light snow starting to fall, getting a little heavier as the morning progresses. Windspeed was 1 mph from the northeast, with gusts to 22 mph from the west.  The barometer is steady. 
In the last 12 hours:
Current temp: 27 (-3 C)
Low temp: 25 F (-4 C)
High temp: 28 F (-2 C)
 
National Weather Service forecast  

Ranger Update
NPS Denali Patrol #3 (Weber, 2 PJ's, 2 VIPs) is still camped at 17,200 feet. They got to emerge from their tents this weekend, and headed for the summit yesterday (Sunday), but got turned back when windspeeds kicked up and visibility closed down.
NPS Denali Patrol #4 (Chenoweth, 4 VIPs) is camped at 14,200-feet, though made a day trip up the fixed lines yesterday. Otherwise, things around camp have been gratefully quiet and uneventful. 
NPS Denali Patrol #5 (McBrayer, 4 VIPs) were finally able to fly into the Alaska Range on Saturday afternoon, swapping out with Mik Shain's patrol #2. As of this morning, they were camped at 7,800 feet and were considering a move up to 11,000 today.   
NPS Basecamp Patrol #4 (Westman + 2 VIPs) also were delayed in their fly-in date due to a long stretch of bad weather, but they got situated at Basecamp early evening Saturday.  The good weather on Saturday afternoon and Sunday enabled all the stacked up climbing teams to fly in and fly out of the range, so Basecamp was relatively quiet and uninhabited this morning. Only one guided party had rolled into camp last evening, and is now waiting to fly out. 


Denali Rescue Volunteers (DRV) will host a repeat performance of David Roberts and Matt Hale's 50th Anniversary slideshow of their first ascent of the Harvard Route on Mount Huntington. The next event takes place Tuesday, June 8 at the Snow Goose Theater in Anchorage, doors open at 7:30 pm, show starts at 8 pm.  Local and national supporters have donated door prizes, including outdoor gear, flights, etc.  A big thank you goes out to David Roberts, Matt Hale, and DRV for hosting a great show in Talkeetna this past Saturday!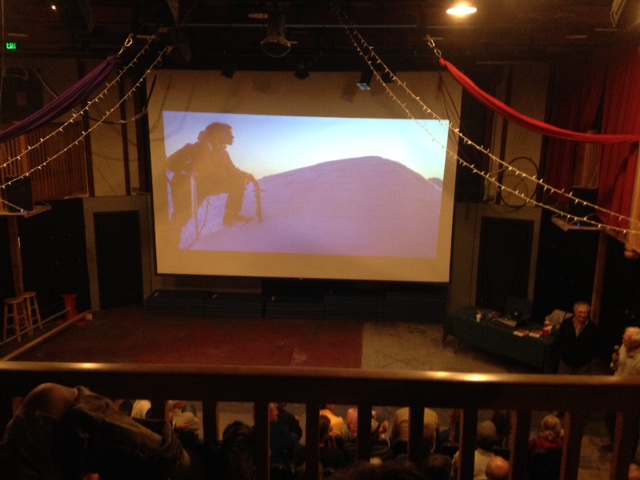 Route Conditions
The West Buttress route between 9,800 feet and 11,000 feet is now clearly and thoroughly wanded, helpful in the event any climbers find themselves descending in whiteout conditions.
Otherwise, travel on the lower glaciers has good due to fresh snowfall and colder temperatures. 

Photos of the Day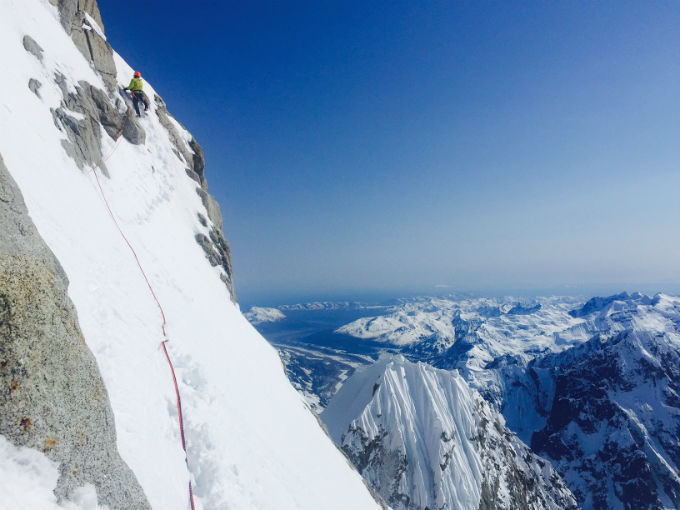 Mount Huntington witnessed a joyful flurry of activity in late May as great climbing conditions combined with a calm, beautiful weather window. At least four teams we know of reached the top by either the Harvard Route or the West Face Couloir.  The team of Joe Terravecchia, Mark Richey, and George Lowe claimed one of those recent ascents, reaching the top of Mt. Huntington on May 27 via the West Face Couloir. Thank you to Joe Terravecchia for sharing these photos, as well as a short video from the windless summit of Huntington!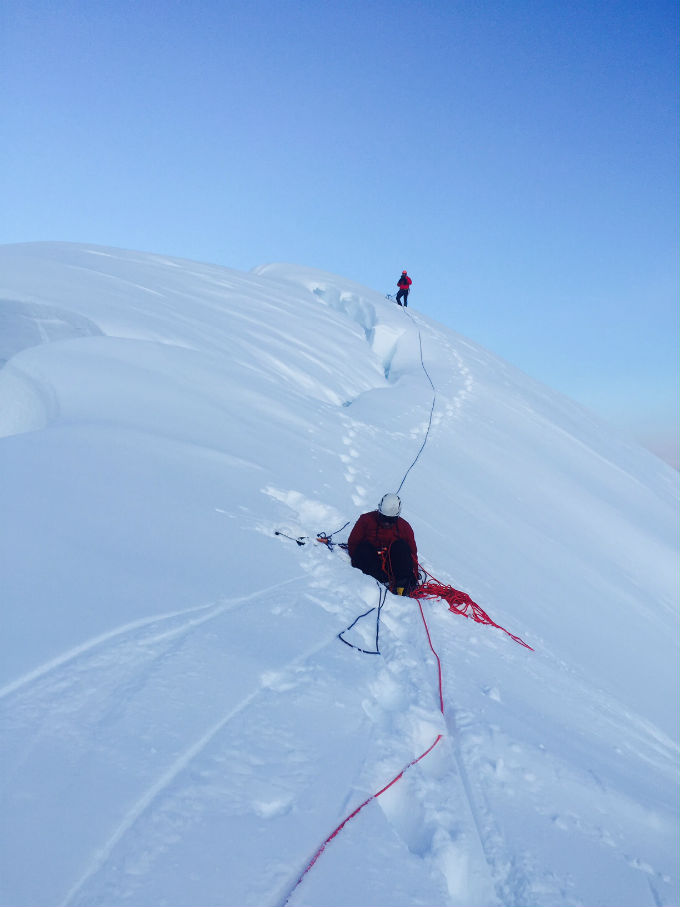 Mark Richey and George Lowe approach the snowy summit of Mount Huntington (Photo courtesy of Joe Terravecchia)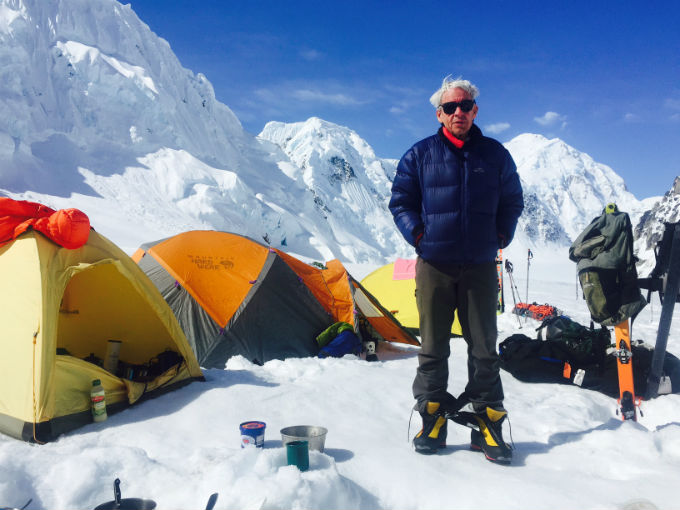 Climber George Lowe relaxing in camp (photo courtesy of Joe Terravecchia)