| | | |
| --- | --- | --- |
| TODAY'S STATS |     Denali     | Mt. Foraker |
| Registered Climbers | 1,181 | 13 |
| Climbers Currently On Mountain | 528 | 2 |
| Completed Climbs | 377 | 11 |
| Number of Summits | 173 | 0 |
| Summit Percentage | 46% | 0% |
The Walter Harper Talkeetna Ranger Station also maintains a daily automated statistics phone line, so if this blog is lagging behind and you need up-to-date registration numbers, call (907) 733-9127.
Mountain Weather

Quick rundown:  Another nice looking day today, at least as of this morning.

Weather station telemetry data from 7K and 14K are transmitted hourly to the MesoWest website, including temperatures, wind speed, wind direction, snowfall, and solar radiation.  MountainWeather.com compiles a Denali Weather page, complete with links to the MesoWest data, the NWS Denali Climbing Forecasts, as well as links to FAA webcams. 

Click here for the National Weather Service Denali Climbing Forecast

Click here for the FAA webcam on the Kahiltna Glacier. 
 
Ranger Reports
NPS 14K Patrol #3 -
(Erickson/Baldwin)  Chris and Travis and crew decided to stay in high camp yesterday, where they stayed busy helping treat multiple frostbite injuries incurred during recent summit attempts.  Yesterday, an estimated 125 climbers went for the summit, but most turned back due to rapidly changing weather cells, including brief thunder and electrical storms.  A party at Zebra Rocks (18,500-feet) reported 'zapping and buzzing ice axes', though there were no reports of injuries. 
NPS 14K Patrols #4
and #5
- (Weber, Gault)  The two small patrols have temporarily combined forces to handle camp affairs. Together they also treated multiple frostbite injuries yesterday in the 14K medical tent. 
NPS 14K Patrol #6
- (Westman) Patrol is camped at 11,000-feet, where they will acclimate for a couple days.
NPS 7K Patrol #5
 - (Preston)  Another early morning patrolling the glaciers and surrounding peaks near Basecamp.  
***For more tales from the hill, check out Denali Rescue Volunteers (DRV) on Facebook and Instagram.***

Photo of the Day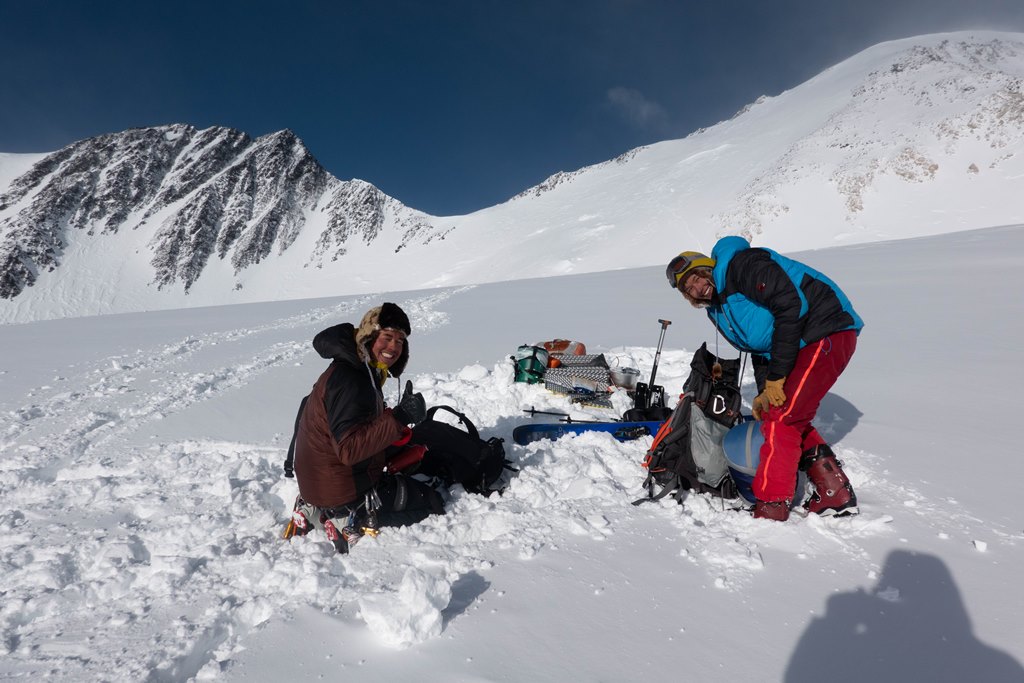 Oliver and Wilson Hoogendorn, the two brothers from Nome, Alaska who were first to reach the summit in 2019, seen here prepping for their ski descent of the Rescue Gully.  Photo courtesy of Jason Antin, who joined them for the ski down the gully.