| | | |
| --- | --- | --- |
| TODAY'S STATS |     Denali     | Mt. Foraker |
| Registered Climbers | 1,176 | 14 |
| Climbers Currently On Mountain | 499 | 0 |
| Completed Climbs | 306 | 11 |
| Number of Summits | 141 | 0 |
| Summit Percentage | 46% | 0% |
The Walter Harper Talkeetna Ranger Station also maintains a daily automated statistics phone line, so if this blog is lagging behind and you need up-to-date registration numbers, call (907) 733-9127.
Mountain Weather

Quick rundown:  Winds at 14k are increasing this morning, cloud deck around 12,000 below.

Weather station telemetry data from 7K and 14K are transmitted hourly to the MesoWest website, including temperatures, wind speed, wind direction, snowfall, and solar radiation.  MountainWeather.com compiles a Denali Weather page, complete with links to the MesoWest data, the NWS Denali Climbing Forecasts, as well as links to FAA webcams. 

Click here for the National Weather Service Denali Climbing Forecast

Click here for the FAA webcam on the Kahiltna Glacier. 
 
Route Conditions
 
Ranger Melis Coady and her formidable crew flew off the mountain on Sunday, and she reports the lower glacier to be in 'dreamy' condition - just perfect for travel. She said there weren't any visible crevasses between Basecamp and 11K, which is rare indeed for this time in the season. In fact great snow conditions have perhaps led to some climbers to forget that crevasses could a problem -- with at least a dozen crevasse falls cited between Windy Corner and 14K.   
Ranger Update
NPS 14K Patrol #2
  (Coady)  Patrol #2 flew out of the Range yesterday, along with about 140 other climbers.
NPS 14K Patrol #3 -
(Erickson/Baldwin) The full patrol, including two rangers, 1 PJ, and 2 VIPs, have reunited at the 17,200-foot high camp.  Rumor has it there were 56 tents up at 17K last night, where winds were ~35 mph throughout the night. Although some groups talked about heading to the summit today, none had left camp as of 8:45 am.
NPS 14K Patrol #4
 - (Weber)  Patrol #4 reached 14 camp over the weekend, where they are just getting situated.  All communications equipment is now operating at full capacity.  They await calmer winds for a helo re-supply, but nothing pressing.  
NPS 14K Patrol #5
- (Gault) Patrol #5 intended to move from 11K to 14,200 camp, joining patrol #4.  
NPS 14K Patrol #6
- (Westman) Meet Patrol #6, who flew in Sunday afternoon for the next wave of 14K patrollers! Below they can be observed glaring at the weather forecast that kept them stuck in Talkeetna for two extra nights. From left to right, below, International VIP from the Khumbu Climbing Center in Phortse village, Nepal, Keshar Shreshtra; International VIP Rebekka Frieden (Switzerland), NPS Mountaineering Ranger and patrol leader Mark Westman; and 212th Pararescueman (PJ) Justin McBride.   (NPS Photo / Tucker Chenoweth)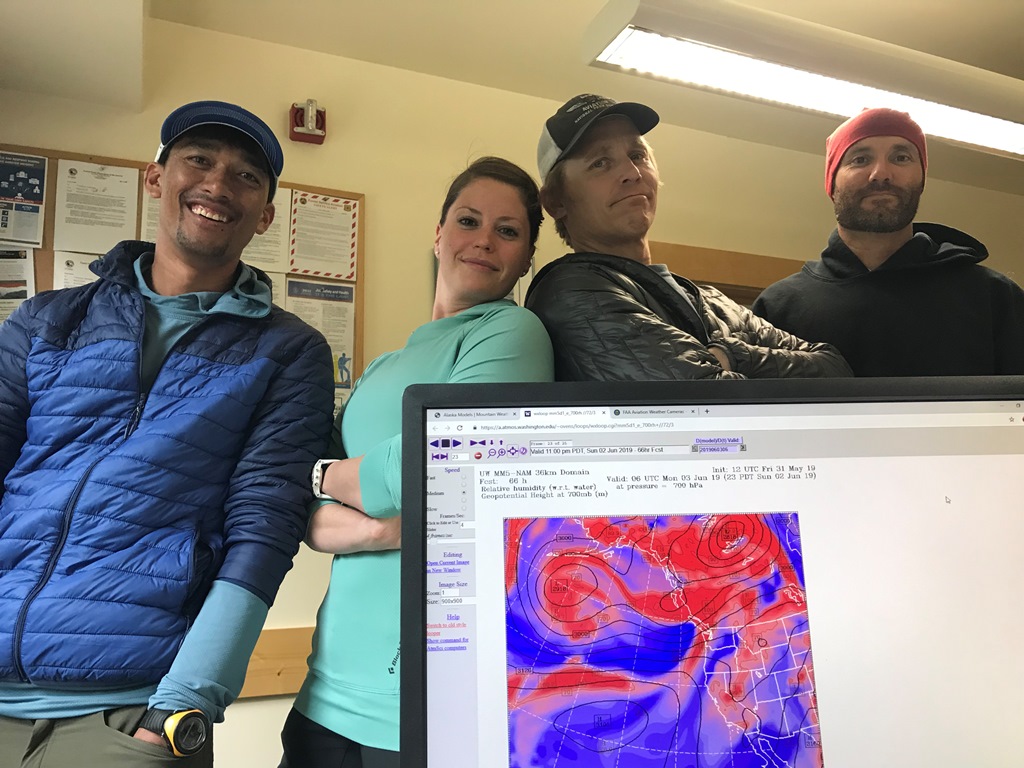 NPS 7K Patrol #5
 - (Preston) Ranger Frank Preston and his volunteer Dr. Rebecca Sjostrom took over the reigns from Joe Reichert and his two VIPs at Basecamp on Sunday afternoon.   
Denali Rescue Volunteers

As readers of this blog can easily observe, Denali 's mountaineering volunteers -- or "Volunteers-in-Parks (VIP's)" as they are known in the NPS -- are critical to almost all aspects of the park's mountain operations – assisting with everything from shoveling out a helipad to technical rope rescue work, and from repairing camp heaters to providing life-saving emergency medical care.  Each season, 30 to 40 VIP's devote up to 4+ weeks of their summer to work alongside NPS rangers on Denali.  These volunteers come from many walks of life, including physicians, firemen, ski patrollers, electricians, paramedics, and teachers.  All with experience in glacier travel, mountaineering, and some level of medical or rescue knowledge.   

Learn more about the mission and the faces behind Denali Rescue Volunteers (DRV), our non-profit partner run by Denali mountaineering volunteers for Denali mountaineering volunteers.  DRV fundraising helps directly offset expenses for the park's mountaineering program while enhancing the volunteer experience.  Thank you Denali Rescue Volunteers!  Be sure to catch their amazing images from volunteers and staff on Facebook and Instagram!

Photo of the Day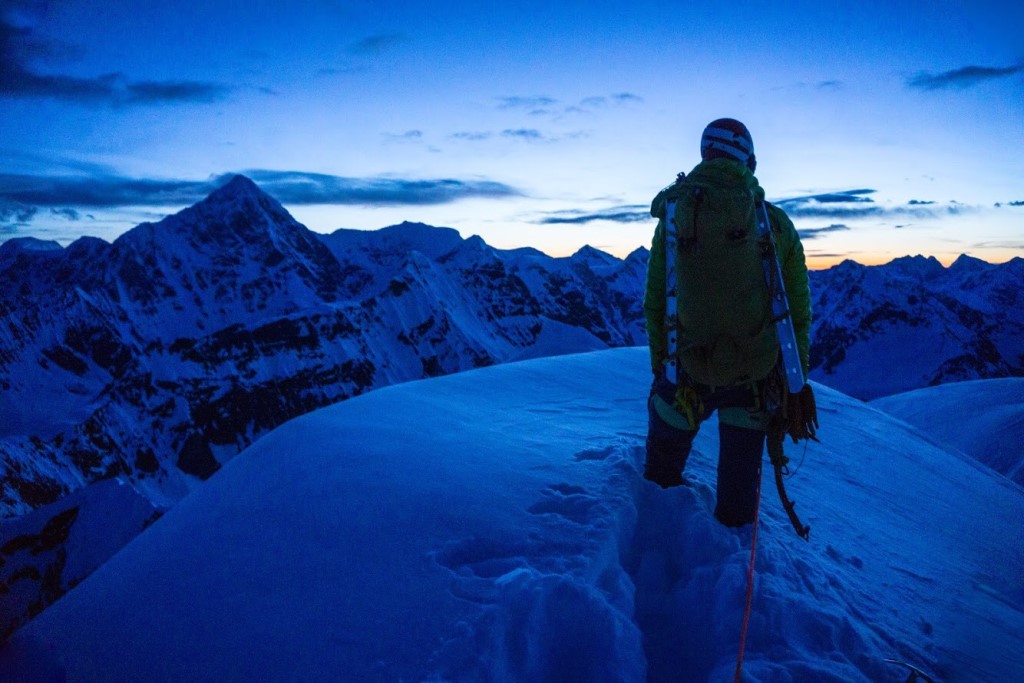 Zach Lovell, a guide with American Alpine Institute, shared this photo with us from an early season first ascent of an un-named 8,300-foot peak off the Dall Glacier.  Lovell's climbing partner Thomas Eaves named the peak 'Mount Katherine', in honor of his wife. Look to the 2019 Annual Mountaineering Summary for more infomation about the climb.  (Photo courtesy of Zach Lovell)