| | | |
| --- | --- | --- |
| TODAY'S STATS |     Denali     | Mt. Foraker |
| Registered Climbers | 1,232 | 19 |
| Climbers Currently On Mountain | 211 | 0 |
| Completed Climbs | 1,017 | 19 |
| Number of Summits | 624 | 6 |
| Summit Percentage | 61% | 32% |
The Walter Harper Talkeetna Ranger Station also maintains a daily automated statistics phone line, so if this blog is lagging behind and you need up-to-date registration numbers, call (907) 733-9127.
Mountain Weather
Allison at 7K says: "Totally bluebird! 43 deg, low 42, steady 5-10mph downglacier wind, runway is firm."


Weather station telemetry data from 7K and 14K are transmitted hourly to the MesoWest website, including temperatures, wind speed, wind direction, snowfall, and solar radiation.  MountainWeather.com compiles a Denali Weather page, complete with links to the MesoWest data, the NWS Denali Climbing Forecasts, as well as links to FAA webcams. 

Click here for the National Weather Service Denali Climbing Forecast

Click here for the FAA webcam on the Kahiltna Glacier. 


Ranger Reports
NPS 14K Patrol #7
- (Beren)  On such a beautiful day, with few teams in camp, the whole patrol mobilized and headed up the fixed lines. The plan was for half the patrol to call it a daytrip, and return to 14K tonight, while the other half brought gear to join the Muldrow patrol for a night or two at 17K.     
NPS Muldrow Patrol #8 -
 (McBrayer)  The plan for the day was to head up to the North Summit, i.e. the peak they had been staring at for the duration of their approach up the Muldrow Glacier.    
***For more tales from the hill, check out Denali Rescue Volunteers (DRV) on Facebook and Instagram.***

Photo of the Day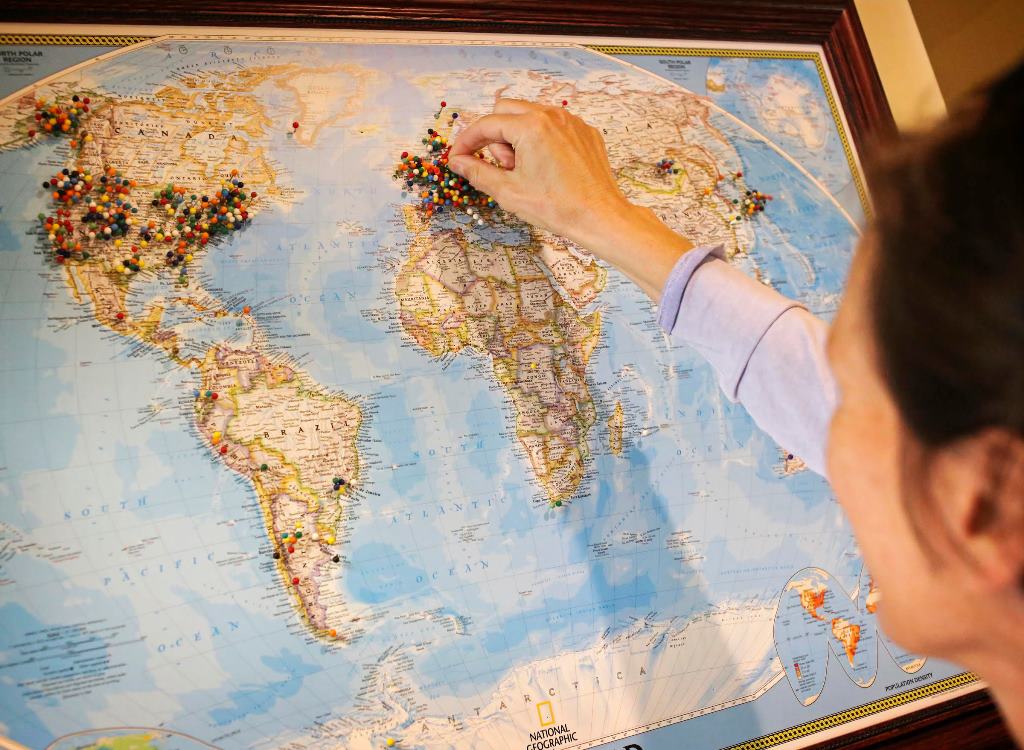 Where are you from? Mountaineers from around the globe come to Denali National Park to attempt Denali and Foraker. Each team is asked to place their pin in the world map at the Walter Harper Talkeetna Ranger Station. A typical year sees an approximate split of 60% of climbers from the United States, 40% from other countries.  NPS Photo / Emily Mesner