| | | |
| --- | --- | --- |
| TODAY'S STATS |     Denali     | Mt. Foraker |
| Registered Climbers | 1,114 | 7 |
| Climbers Currently On Mountain | 0 | 0 |
| Completed Climbs | 1,114 | 7 |
| Number of Summits | 496 | 0 |
| Summit Percentage | 45% | 0% |
The Walter Harper Talkeetna Ranger Station also maintains a daily automated statistics phone line, so if this blog is lagging behind and you need up-to-date registration numbers, call (907) 733-9127.

While we are entirely certain that zero climbers are on Denali and Foraker as of today, the rest of the numbers are subject to slight modification in the weeks to come, as our front desk staff commences with the task of data clean-up and verification.  We will post our Annual Mountaineering Summary in the months to come, including more extensive statistics for the year, our summary of search and rescue incidents, the medical summary, and the popular New Routes and Interesting Climbs. (The latter of which we still owe you for 2017 as well!)

And while no climbers are on Denali or Foraker, there continues to be climbers, skiers, and other backcountry users in other parts of the Alaska Range.  This may be the last Field Report of the season, it will not be the last Denali Dispatch of the season.  Tune in periodically for additional topics of interest to the mountain community!

 
Mountain Weather

Click here for today's National Weather Service Denali Climbing Forecast.  Although there are no more climbers on Denali or Foraker, the NWS is going to continue with a few more of these Denali forecasts for the aviation community.

And here for the Kahiltna webcam:  https://avcams.faa.gov/  

Since the mountain is packed up for the year, we have no more traditional morning and evening weather observations, however STAY TUNED. Later this week we'll have a blog posting on how to access the newly installed weather station data online, year-round!
 
Ranger Update
 
NPS Denali (14K) Patrol #7 - the Clean-up Crew:
  (Rgr Westman, Rgr Reichert, Rgr Gault, VIP Seale and VIP Cleary)  AND somehow along the way, this blog has neglected to mention another key member of the Clean-Up Patrol --
Anchorage pararescueman (PJ) Andy Nichols from the 212th Rescue Squadron
.  Thank you for all your hard work Andy, as well as Mark, Joe, Pat, Lesley, and Beth!  Weather cooperated beautifully, and all 14K net loads were flown down to basecamp on Friday and Saturday (July 6 & 7), and all humans flew out by Saturday -- including all NPS, VIP's and all teams on the mountain -- just before a long storm settled in.  There was much joy on Main Street in Talkeetna by Saturday night.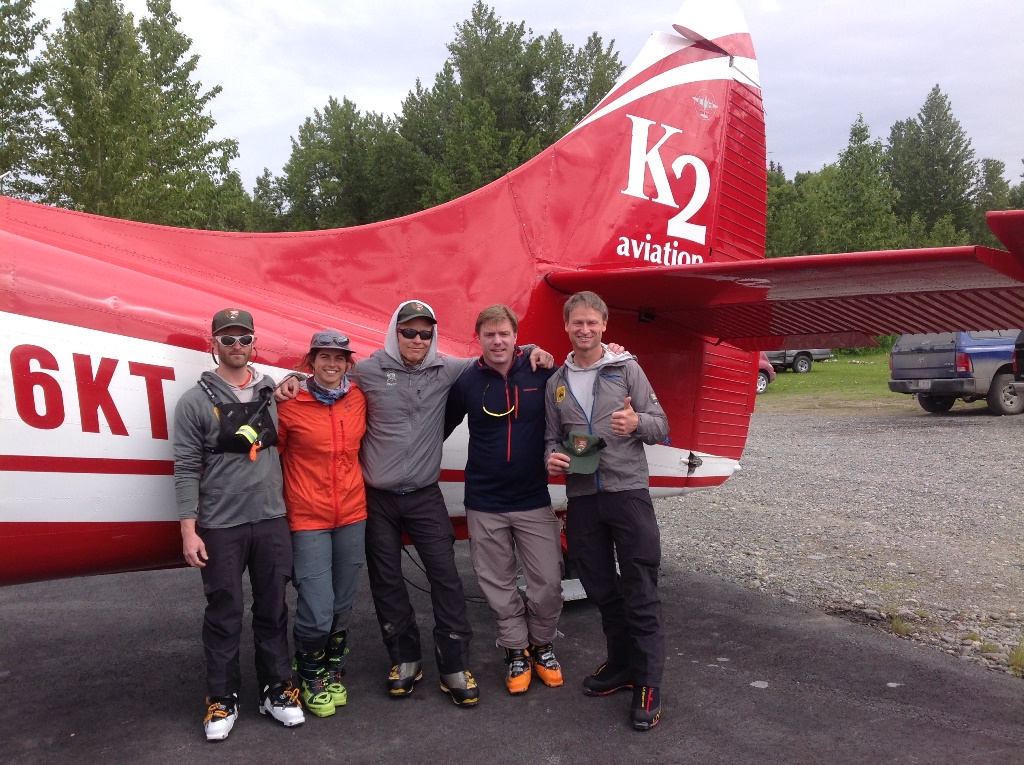 Introducing the Clean-up Crew, better late than never:  (left to right:)  NPS Ranger Pat Gault, VIP Lesley Seale, NPS Ranger Mark Westman, PJ Andy Nichols, and NPS Ranger Joe Reichert. Missing from photo: VIP Beth Cleary.

Photo of the Day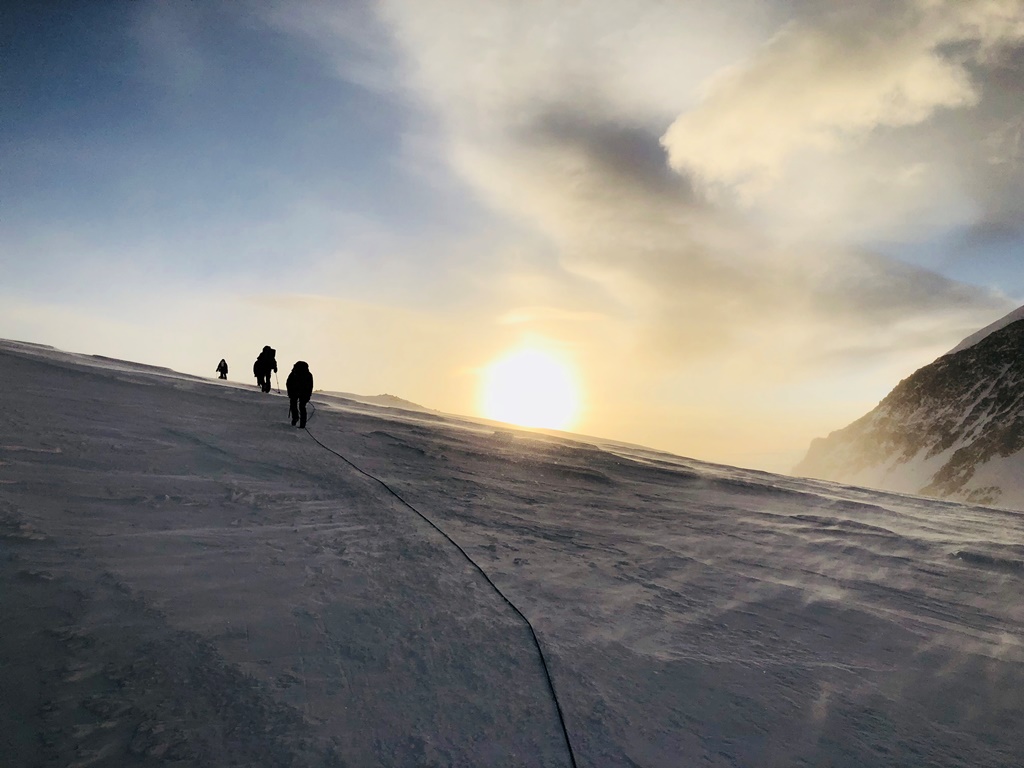 The last of the climbers on Denali or Foraker have now come and gone for the season.  (NPS Photo / Dave Weber)