| | | |
| --- | --- | --- |
| TODAY'S STATS |     Denali     | Mt. Foraker |
| Registered Climbers | 1,230 | 21 |
| Climbers Currently On Mountain | 0 | 0 |
| Completed Climbs | 1,230 | 21 |
| Number of Summits | 793 | 8 |
| Summit Percentage | 65% | 38% |
The Walter Harper Talkeetna Ranger Station also maintains a daily automated statistics phone line, so if this blog is lagging behind and you need up-to-date registration numbers, call (907) 733-9127.

We have not carved these statistics into stone just yet.  Now that the season is over, our front desk staff will be reviewing the climber database to accuracy. As per usual, please expect a little fine tuning before we publish our Annual Mountaineering Summary.  Which we vow to publish sooner than later this season!  At that point, we will have our final statistics, First Ascents and Interesting Climbs feature, medical summary, search and rescue summary, and the unveiling of our Denali Pro Award winner for 2019. 
 
Mountain Weather

The National Weather Service forecasting service for the Denali climbing season is finished for the year.  You can still click here for the FAA webcam on the Kahiltna Glacier, which should remain operational later into the summer.

Weather station telemetry data from 7K and 14K are transmitted hourly to the MesoWest website, including temperatures, wind speed, wind direction, snowfall, and solar radiation.  MountainWeather.com compiles a Denali Weather page, complete with links to the MesoWest data, the NWS Denali Climbing Forecasts, as well as links to FAA webcams. 
 

Ranger Reports
The US Army Blackhawk team from Fort Wainwright will assist with camp flyout sometime in the next couple days.  All camp gear is currently sitting the Kahiltna Glacier airstrip.
Although the Field Reports are done for the season, keep an eye out for new Denali Dispatches.  Several blog posts currently in the works include:
 > Patrol Report for a traverse from Kichatna Spires to Chelatna Lake
 > A profile of Denali's high altitude helicopter pilot Andy Hermansky
 > The End of an Era...Roger and Pam Robinson Retire! 

Photo of the Day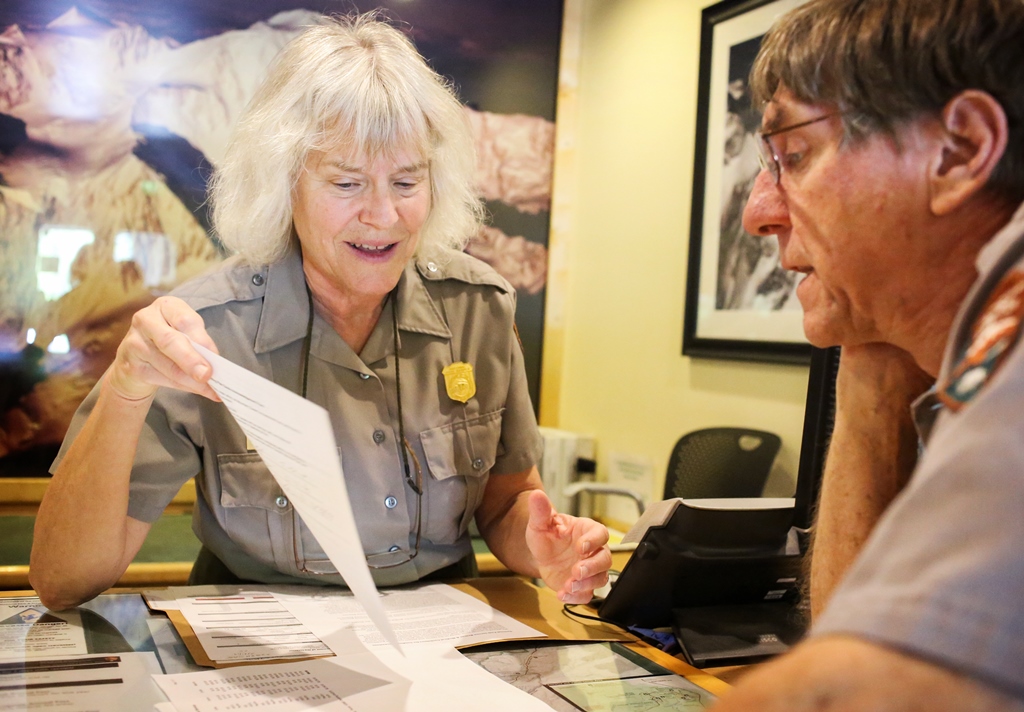 Uh oh..it is slowly dawning on us that this is the last week that Pam and Roger Robinson -- two cherished fixtures at the Walter Harper Talkeetna Ranger Station -- will be working side by side in the green and grey uniforms of park rangers!  Retirement beckons...be sure to keep your eyes peeled for a tribute to this dynamic duo in the weeks to come.  (NPS Photo / Emily Mesner)