| | | |
| --- | --- | --- |
| TODAY'S STATS |     Denali     | Mt. Foraker |
| Registered Climbers | 1,126 | 16 |
| Climbers Currently On Mountain | 11 | 0 |
| Completed Climbs | 1,115 | 16 |
| Number of Summits | 665 | 7 |
| Summit Percentage | 60% | 44% |
The Walter Harper Talkeetna Ranger Station also maintains a daily automated statistics phone line, so if this blog is lagging behind and you need up-to-date registration numbers, call (907) 733-9127. 
Weather Report
National Weather Service forecast

Ranger Update
NPS Denali Patrol #6 (Weber, Preston, 4 VIPs)  Turned out there were more slingloads than could be hauled last Friday. Helicopter pilot Tighe Daugherty shuttled 13 slingloads from 14 camp to basecamp on Friday, with the remaining two loads (for a total of 15) hauled early Saturday morning. After the slingloads were completed, Dave, Frank, Phunuru, Menno, Nick, and Shane themselves were shuttled down to basecamp. then flew out of the Alaska Range later that Saturday morning.
NPS staff is currently coordinating with the Sugar Bears out of Fort Wainwright in Fairbanks for the final camp extraction. The Chinooks and respective crews are now slated to fly the basecamp loads off to Talkeetna on either Tuesday or Wednesday of this week.
All three backcountry patrols involving South District ranger staff, namely the Cook's Escape Route traverse, the Little Switzerland traverse to the Kahiltna River, and the Backside Lake patrol, were all successful and enjoyable in good weather. All rangers are currently back in Talkeetna, poised for the Chinook extraction and for the season de-brief, both scheduled in the next few days.


Photo of the Day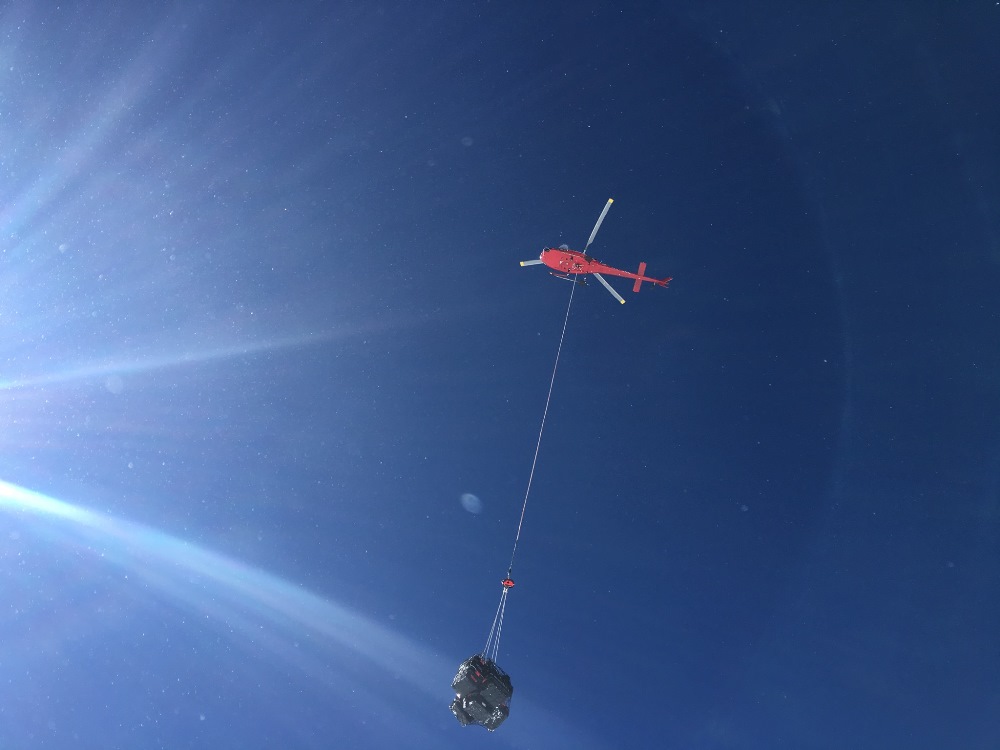 One of 15 gear loads hauled last week from the 14,200-foot camp to basecamp at 7,200 feet.  (NPS Photo/Phunuru Sherpa)