| | | |
| --- | --- | --- |
| TODAY'S STATS | Denali | Mt. Foraker |
| Registered Climbers | 721 | 24 |
| Climbers Currently On Mountain | 26 | 2 |
| Completed Climbs | 2 | 0 |
| Number of Summits | 0 | 0 |
| Summit Percentage | 0% | 0% |
The Walter Harper Talkeetna Ranger Station also maintains a daily automated statistics phone line, so if this blog is lagging behind and you need up-to-date registration numbers, call (907) 733-9127.
Rangers Participate in Talkeetna's Earth Day Celebration
The Talkeetna community celebrated Earth Day on Saturday, April 23 at the Northern Susitna Institute. Rangers Roger Robinson and Laura Wright had information on clean mountain practices as well as medical equipment used for climbers suffering from altitude sickness—the Gamov Bag.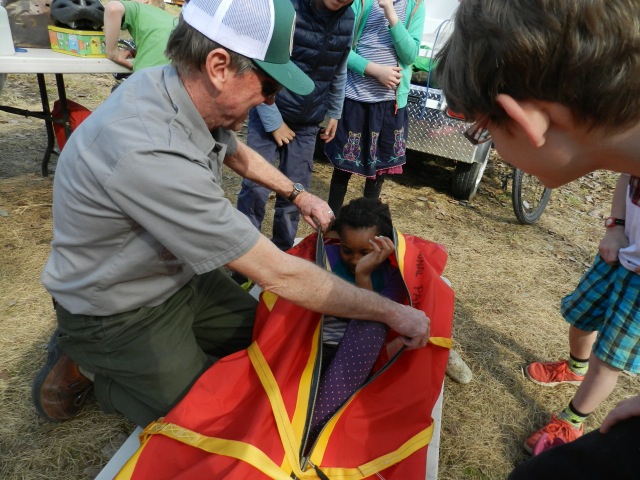 The Gamov Bag enables a person's altitude to be lowered up to 6,000 feet. The sick climber fits into the bag entirely and the bag is inflated using a foot pump. When fully inflated, it resembles a giant hotdog (with mustard). This mini hyperbaric chamber changes the pressure inside to so that the patient feels like that are 3,000 feet or more lower in elevation than they really are. It enables them to feel well enough to descend the mountain under their own power. This relatively simple device has saved many lives on Denali.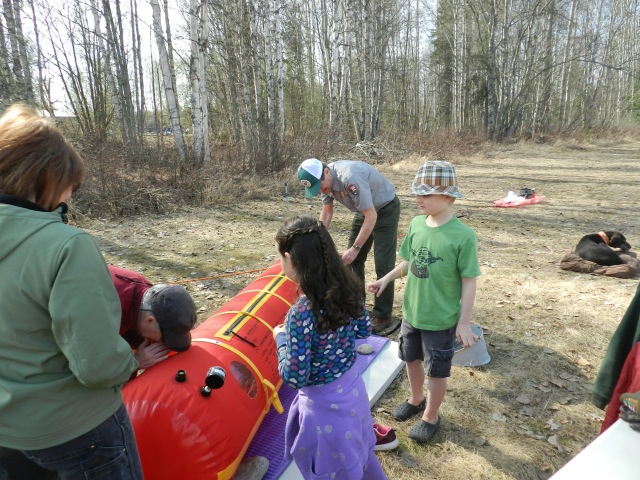 But before anybody could try the Gamov bag they had to prove they were a climber by pulling a sled loaded with items that you would take off the mountain—unused fuel, Clean Mountain Cans, food wrappers and other trash associated with a climb. The sleds weighed about 30 pounds. Kids were in put into harness and roped up in a team of two. They took a lap around the festival pulling their sleds.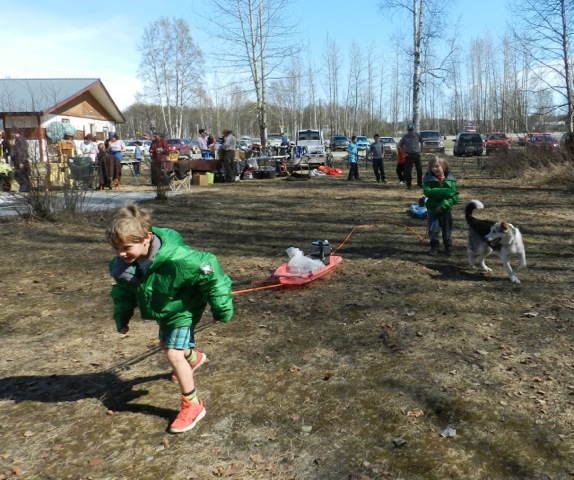 After they unroped, the kids got to experience what being in the Gamov bag felt like. Because Talkeetna is only 360 feet in elevation, we were able to lower several local children's elevation to almost minus 2500 feet --even lower than Death Valley!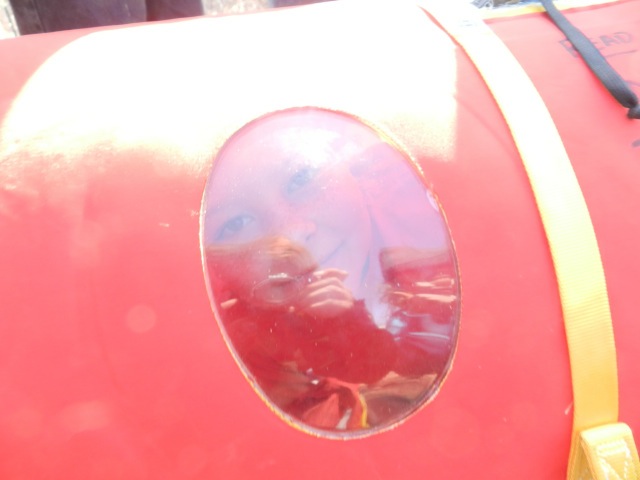 NPS Photos - Laura Wright