Tent-bound Denali Volunteer-in-Parks (VIP) Shane Treat retains his cool and composure during a snowy stretch at Basecamp during the 2016 climbing season.  (Photo courtesy of Menno Boermans)


I want to first apologize for yet another COVID-19 update flooding your news feed and inbox. I know that every person and every company you have ever heard of is now updating you on their COVID prevention strategy. But I will try to make this one more relevant to the selfish disappointment that we all are feeling about not being able to climb in the Alaska Range this season. As rangers on Denali, a patrol on the West Buttress is not just a job, but it is a place that feels like home. It is a social mountaineering environment in which we get to see people make real decisions; to rise above what they thought they were capable of; and to redefine what success is to them and their team, as standing on the summit is rarely the best measure of success. We work on the West Buttress to be acclimatized and prepared to help people when things don't go as they planned, but the Buttress is also where our community is, and where many of our friends are year after year.
As you likely already know, Denali National Park remains open, but the climbing permits for Denali and Foraker have been cancelled and refunded for the 2020 climbing season. And many of the services associated with getting from Anchorage to Denali by way of Talkeetna are closed indefinitely. We understand that you are probably bummed, and that the solitude of mountaineering would in some ways be a perfect "normal" to get back to during these uncertain times. But I see this temporary (albeit long) stand down as being the perfect test for climbing Denali, or anything in the Alaska Range for that matter. 2020 is serving us the ultimate and best training plan that we ever would have come up with, although none of us would have chosen it for ourselves.
So hear me out before you begin to scroll through your Instagram feed to watch climbers put clothes on while hanging from their hangboard for the hundredth time. If you ask anyone what makes Alaska different, you will hear a variety of answers - the cold, the scale or "Alaska Factor", the people, and the weather. While we plan for and train for these climbs, the weather is the one that often makes or breaks the trip, and it is completely out of our control. The best planning tools available can't improve the weather and we can't train to climb through big storms. For these reasons, Alaska Range climbers almost always come home with more hours spent bored in a tent than hours spent climbing. This is what brings me to my COVID-19 Denali training advice.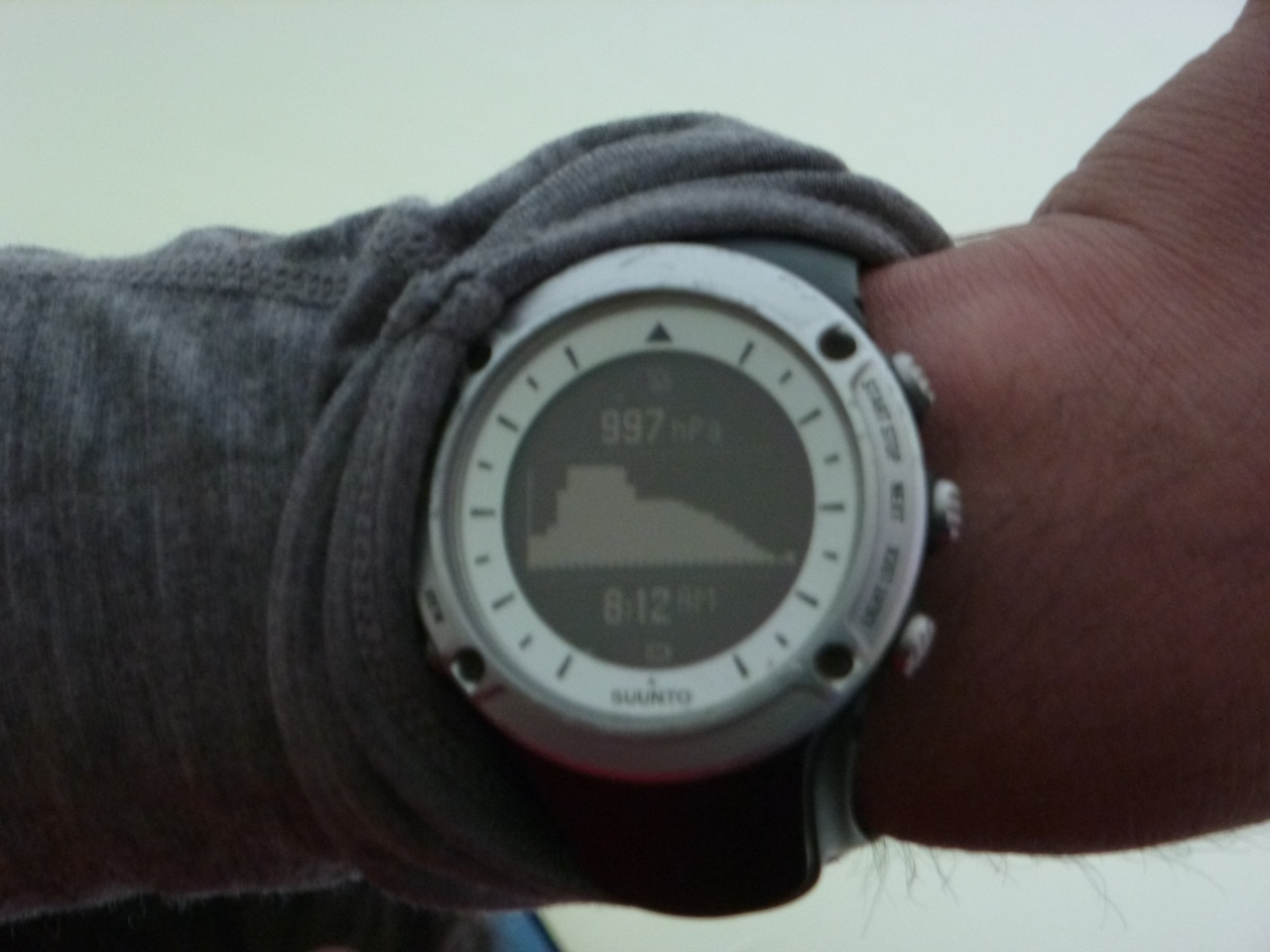 Watching the barometric pressure drop as a storm rolls in. NPS Photo by Frank Preston
In the Alaska Range, storms can pin you down in your tent for days or even weeks at a time. The only activity during this time, besides figuring out how and when to go outside to use the bathroom, is shoveling snow so your tent doesn't collapse. If you are lucky, you get pinned down by the weather above you, but manage to have decent conditions for hanging out at your camp, repeatedly looking up hoping for a decrease in the size of the lenticular over the summit. This is what many of us face as we move into another week of shelter-in-place orders and 14-day self-quarantines. Walking circles in your apartment, with a hot shower, Netflix and a full kitchen is a lot nicer and easier than you and two friends crammed into a 3-person tent that is flapping in the 60 mph wind and getting covered in snow. Maybe you have a park to walk in or trails to run. In any case, you most likely have more room to move around than if you were in a tent, with more comforts and amenities at your fingertips.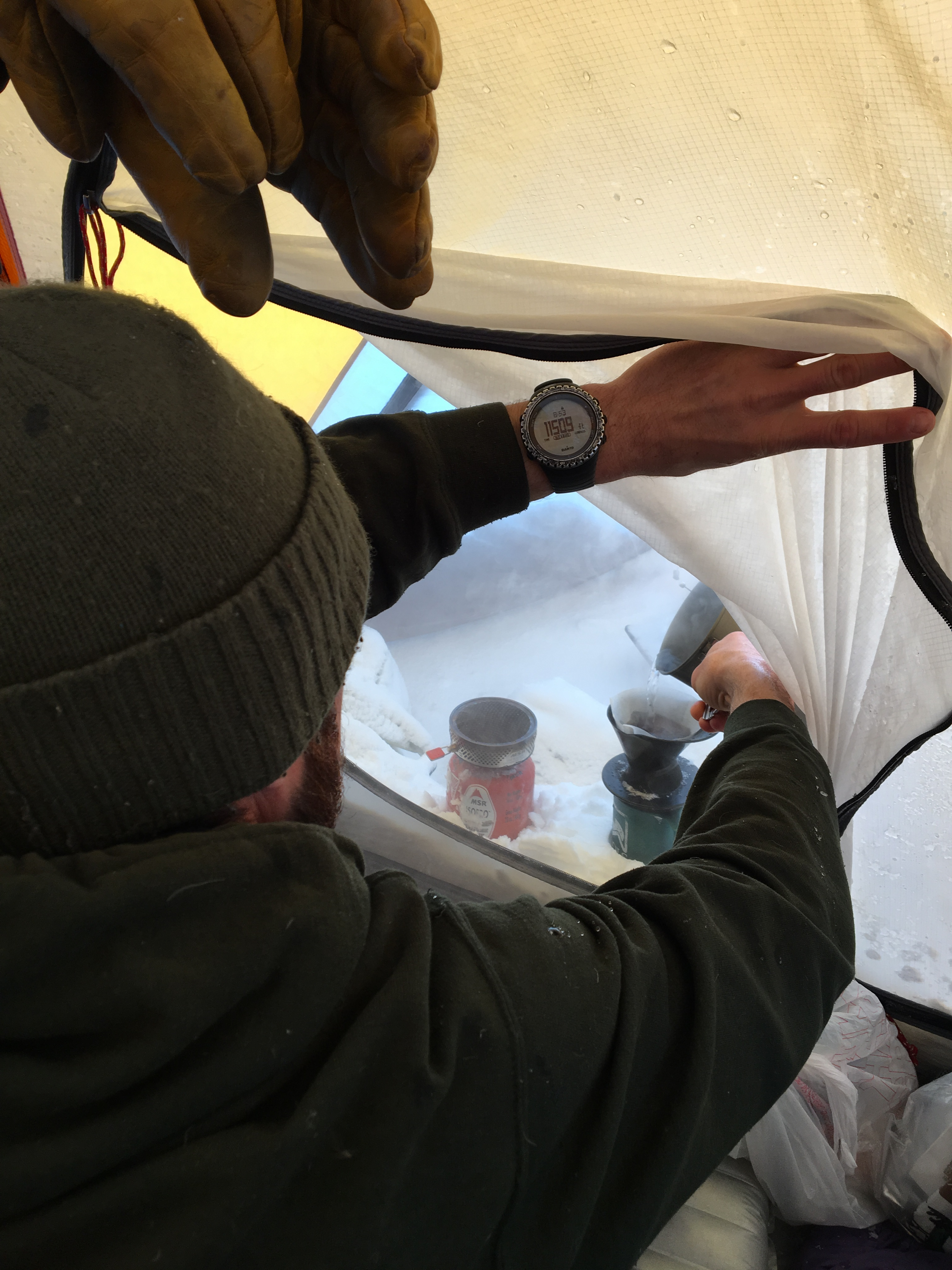 The riveting highlight of Day Four of a storm on Denali. NPS Photo by Frank Preston
Often the most challenging part of extended tent time is how to occupy your mind. In cases where you don't have to hold the tent against the wind around the clock, the boredom eats away at the stoke for the climb or the wilderness experience. A Kindle helps, but there is only so much reading a person can do on day six of an endless storm. Have you ever counted the squares in the fabric of your tent? Or the teeth in the zippers of every layer you own? You might be an expert at sewing as you repair your favorite jacket yet again. How many band names have you come up with for the pots-and-pans jams you have had to drown out the noise of the wind? So what do you occupy your time with now? Learn a language online or with an app on your phone. Learn to play an instrument - I recommend the ukelele. Study the names of all the birds that live in your area and identify them by sight as well as sound. These things seem pretty exciting compared to walking circles around your perimeter camp in a white-out, never leaving the safe-zone that you probed for crevasse hazard days ago.
What about expedition planning? This might be the perfect time to really dial in the logistics for a future mountaineering trip. The South Buttress of Denali used to get climbed regularly, but the route hasn't seen an attempt in years. Maybe you will dig up some info and become inspired to lead a revival of this forgotten classic. Or maybe with the help of satellite imagery and Google Earth, you will find a new wall near a possible landing strip worth exploring. Many groups attempt Denali after meeting online, and while I don't recommend this strategy, I know it happens and it works out well enough – at least some of the time. We might not be able to train together and get to know one another's skills this year, we could at least spend some time really getting to know one another. Facetime with your team, and really get into specifics about your annoying habits, and the backcountry things that you excel at. Set up Zoom meetings to discuss goals more thoroughly than simply, "I want to summit Denali also!" Get to know your partners through stories of past trips that were not successful, as often we learn the most from our failures rather than the highlight reel that is our climbing resume. Climbing Mount Rainier is good experience for the West Buttress, but backing off of Mount Baker because of avalanche conditions, or partner drama, or a nagging uneasy feeling in your gut might be better info for your team to have prior to your Alaska adventure. Here is your opportunity to prepare for the human aspects of an expedition.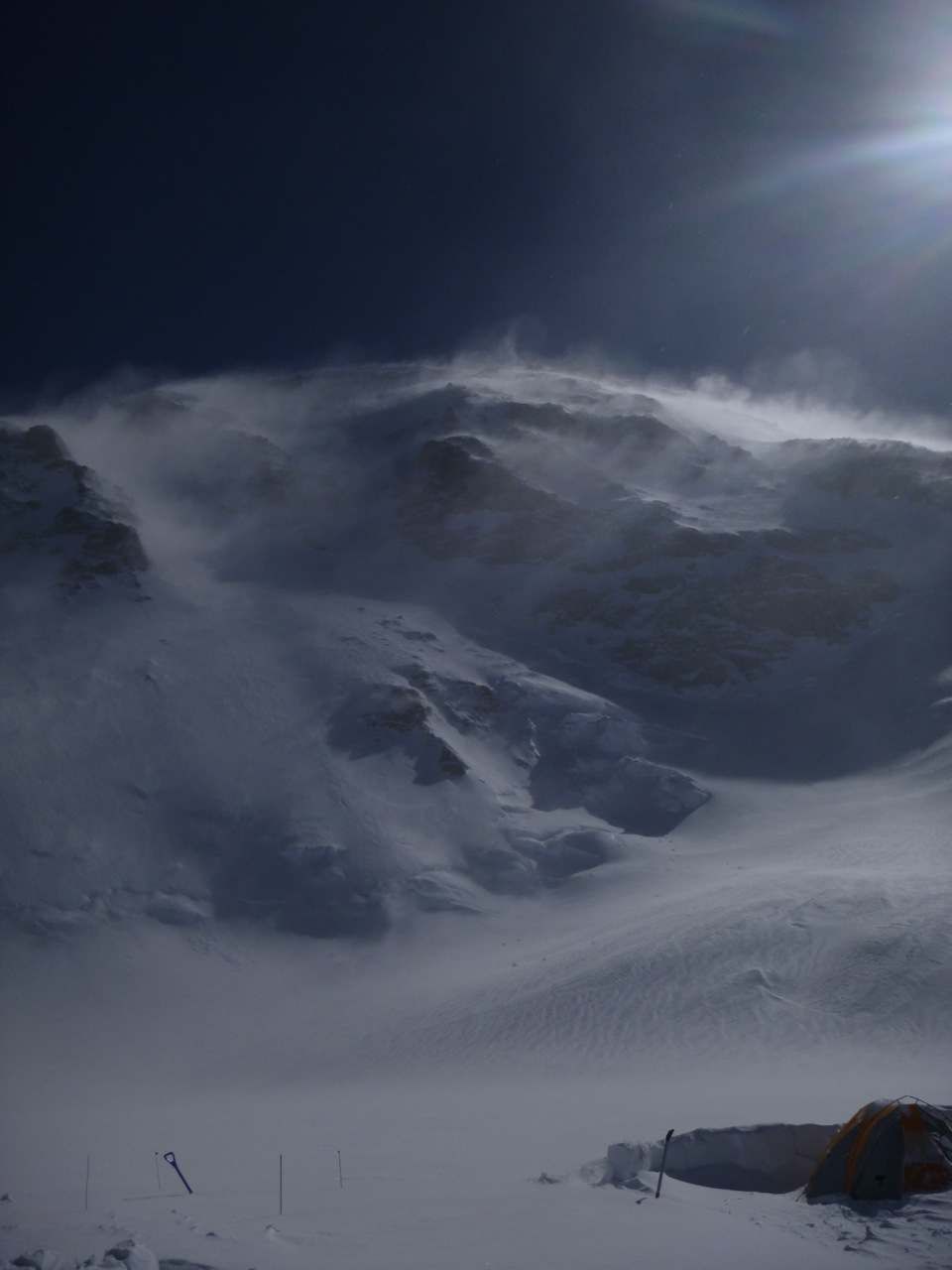 Everyone learns to shelter-in-place on a windy day at 14,200 Camp. NPS Photo by Frank Preston
For all of us who have climbed in Alaska in the past, we know how tedious the tent time can become. For those of you who have not experienced Alaskan hunkering, finding ways to keep the stoke alive and well through this COVID experience will serve you well when you get to fly in to Kahiltna Base Camp in the future. So, for all of us, we must take this time to really prepare, not physically but mentally for all the challenges that are waiting in the Alaska Range for next year.