All climbers checking back after a trip into the Alaska Range are encouraged to share their observations in a Route Conditions binder we keep at the front desk of the Walter Harper Talkeetna Ranger Station. Below are the observations and noted to date.


Moose's Tooth, photo by Giselle Cesin/Steven Van Sickle



Ham and Eggs
(April 13, 2018)
"Screw conditions were great.  (PB-19 cm) Ice on the crux was great protected with screws. Upper snow slopes were ice. Anchors are in situ – set up for 60 m raps."
(April 13, 2018)
"Upper half is almost all ice!!! Access to saddle is very scoured and icy. Headwall to summit ridge is all bulletproof blue ice!  Route is in great shape."
(April 18, 2018)
"Route continues in great shape, but due to high temps, lower half has seen some deterioration in 1 week.  Upper route is icy, but gaining the col all the way to the crevasse, then hugging the crest is more neve.  I left an anchor (T-trench w/ cord) mid-way up the intermediate snowfield after headwall, and another right after gaining the summit ridge. (ballard backed up by T trench with cord)."
(April 15 - 18, 2018)
"H & E in good condition up to col grade 2 ice up high on route."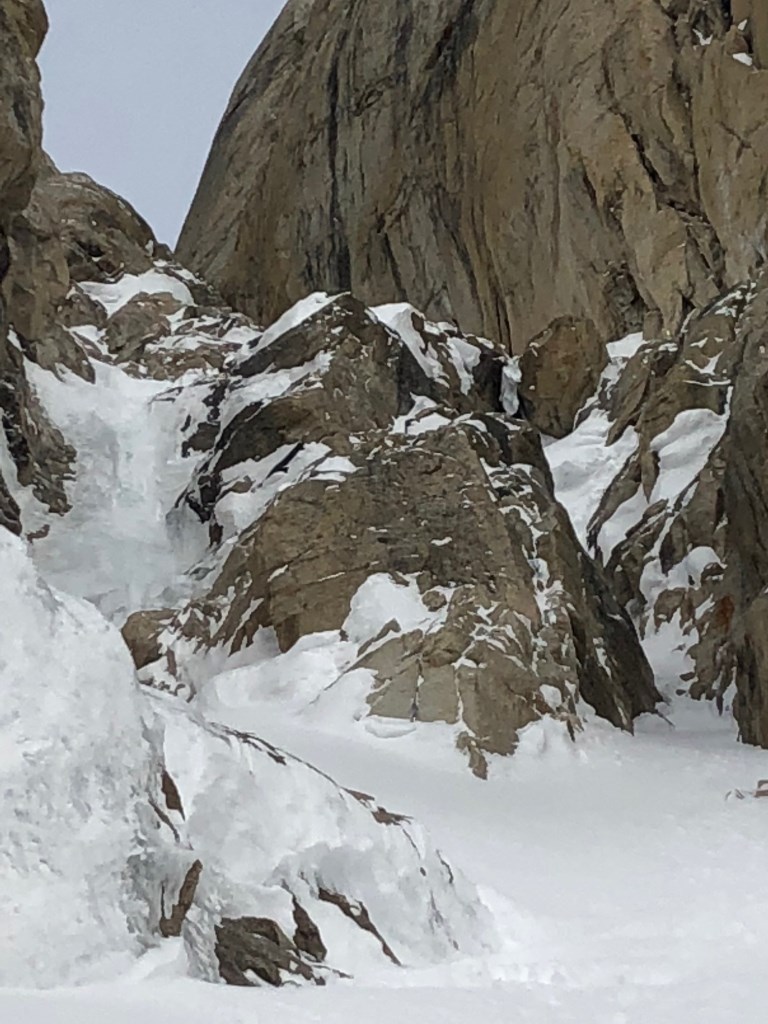 Crux pitch on Ham and Eggs Route, photo by Giselle Cesin / Steven Van Sickle
Mount Bradley
(April 4-10, 2018)
"Attempted 'Season of the Sun' on Mt. Bradley.  1st time shut down by deep unprotectable snow, 2nd time shut down by rockfall in warm conditions.  Climber on Escalator also reported deep snow."
Kahiltna Peak West
(April 14 - 15, 2018)
"Nik Mirhashemi and I climbed a beautiful line up the middle of the SW Face that follows ice chimneys and snow fields. We climbed about ten technical pitches, bivying ¾ of the way up the wall."  ~Kurt Ross
Mount Russell
(April 8 – 17, 2018)
"South Ridge (Dall Glacier), Party of 3. Good weather, 2 poor cloudy days. Avalanches on top rock band."
Denali / Kahiltna Glacier
(April 2018)
The first expedition on Denali (began in late March, summitted April 3) reported typical early season conditions.  Those observations were confirmed by NPS mountaineering rangers who flew into the Alaska Range yesterday, April 22, to insert NPS camp supplies and equipment.  The lower mountain saw heavy snow this winter, while the upper mountain appears icy and wind-scoured.