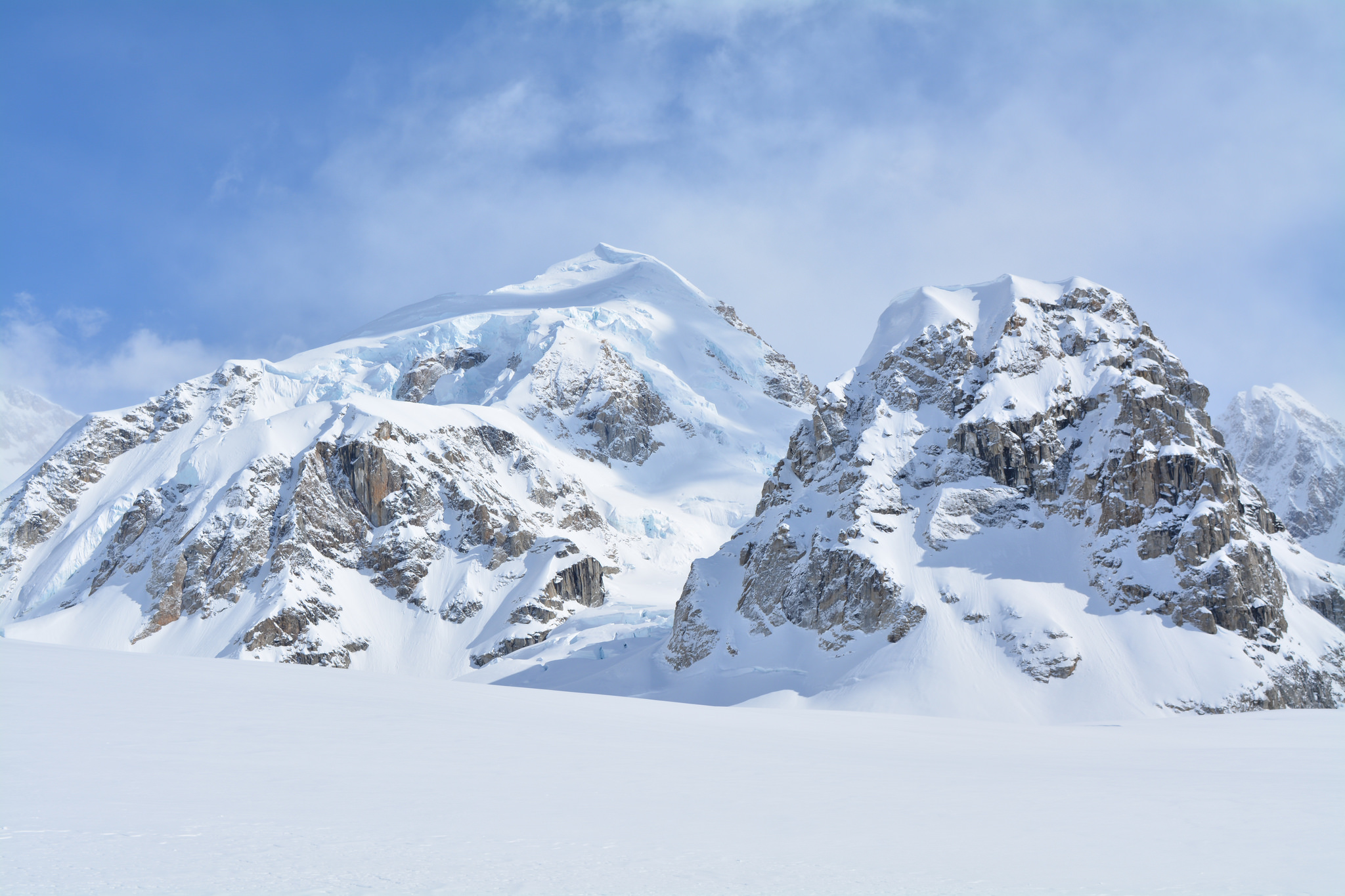 Peak 12,200 and Radio Tower as viewed from the Kahiltna Glacier during the recent basecamp insertion. NPS Photo (Katherine Belcher)
Alaska Range conditions report 04/26/2018
Ranger Melis Coady recently asked local pilot Leighan Falley if she could share her Alaska Range conditions report. The following information is based on her personal observation and discussions with backcountry users.  NOTE:  this information is for advisory purposes only, and is not intended for use in safety sensitive decisions.
 
Synopsis: The Alaska Range experienced a colder and snowier winter than the past few seasons, but most people agree that it was an 'average' winter by historical standards. We enjoyed a long period of high pressure during March and the first three weeks of April. That has given way to a significant storm that began on 4/23 and has lasted through today (4/26). Mid-elevation destinations such as the Ruth Ampitheatre and Little Switzerland appear to have deeper seasonal snowpack than average, and these elevations are currently receiving significant snowfall.  Higher elevations such as Denali basecamp (and above) appear to be on the shallower side this season. No real data exists for the upper reaches of Denali, though an average amount of blue ice can be observed at the 14,000 foot elevation and above.

Surface conditions:  Mid elevation ski and riding has been quite good, with most parties reporting boot-top powder and easy travel conditions.  However, reports from parties around the Range suggest that over a meter of new snow has fallen during the current storm.

Ice: Several parties that have made ascents of Ham N Eggs, Shaken not Stirred, and other places reported excellent ice conditions.  It is unknown how the alpinists in the Lower Gorge have been fairing.


Climbing Activity:  Currently there are a large number of parties in Little Switzerland, two parties at 11,300 BC, several parties in the Ruth Gorge and the Root Canal, several parties in the Kitchatnas, and a large team at Huntington BC.  Previously skiers and climbers have visited Glacier one, the Buckskin, Backside lake, the Revelations, Russell, and Triple Crown. The basecamp manager and the NPS are due to install Denali basecamp on 4/27.  They are currently on hold for poor visibility because it is still snowing.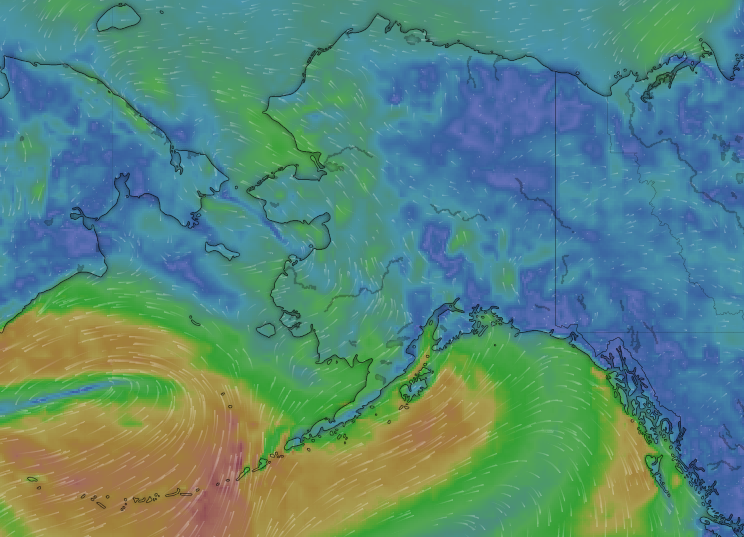 Alaska Weather satellite imagery from 4-27-18