Fellow ranger Joey McBrayer and I just came back from a 6-day mountaineering patrol of the Ruth Glacier area. Our primary objective was the Southwest Face route on Mount Dan Beard, a 10,260-foot peak across the Sheldon Amphitheater from the Mountain House. Mount Dan Beard sees an attempt on average only once a year, all by the same route. I attempted this route in 2012 with another ranger, but we were stormed off low on the route.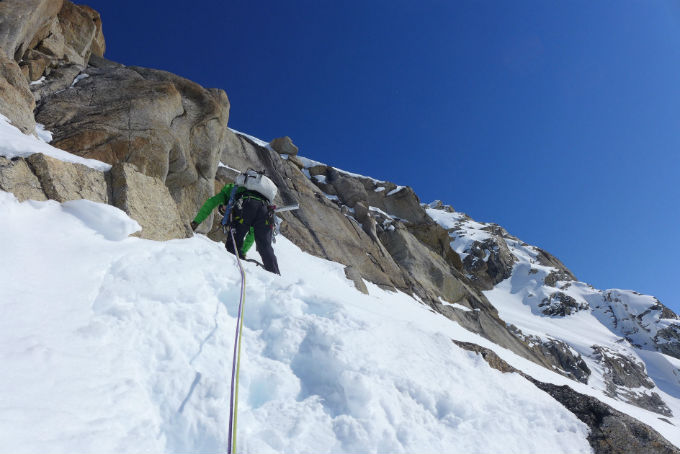 Southwest Ridge of Mt. Dan Beard (NPS Photo/M. Shain)

On April 25, Joey and I climbed to a col camp (7,950 feet) and made our attempt the next day in good weather. We opted for the "high traverse" variation and found deep but stable snow conditions and fun rock steps up to 5.8 in difficulty. As we neared the summit we observed several loose snow avalanches set off by the increasing solar activity on the upper south face. We turned around below the summit to avoid being in the south face couloir any longer than we needed to be.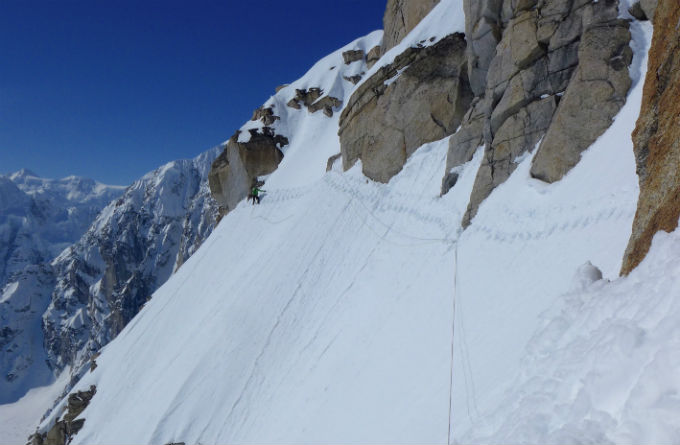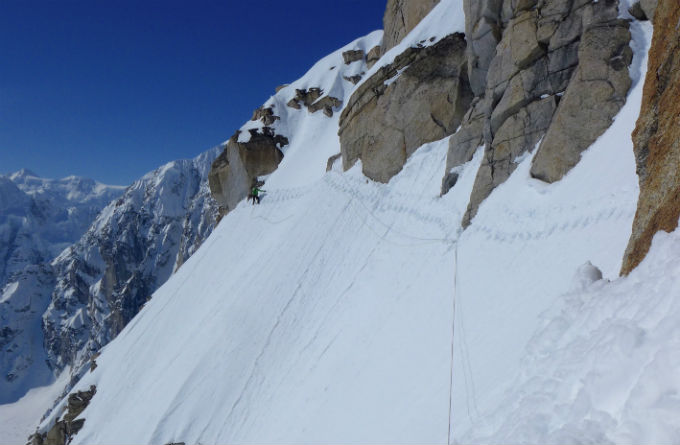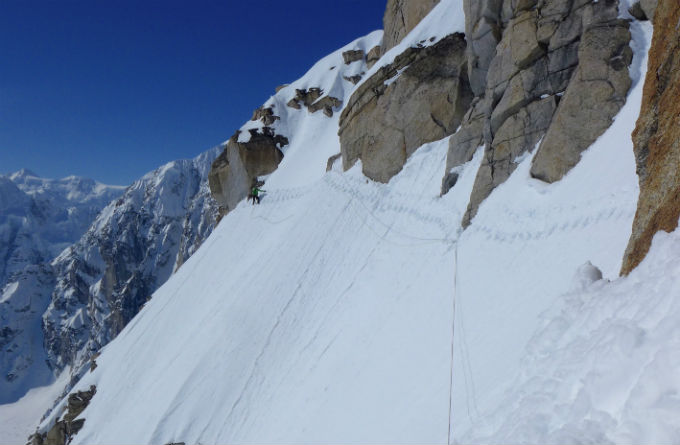 The 'high traverse' (NPS Photo/M. Shain)
In general the route was enjoyable, yet because of its avalanche-prone south aspects, it should only be attempted in good snow and weather conditions. Where I'd previously found ice low on the route, we encountered snow. In fact, many of the Ruth Glacier climbs, such as Ham &Eggs on the Moose's Tooth, appear (from a distance) to have poorly formed ice pitches at this point in the season. This observation was affirmed after talking with 3 other climbing parties in the Ruth Gorge with various ice climbing objectives. We skied down the Ruth Gorge and camped below London Tower to have a look at "Freezy Nuts", a very narrow snow and ice climb, but aborted any more climbing due to the warm night time temperatures and new snow that started to fall.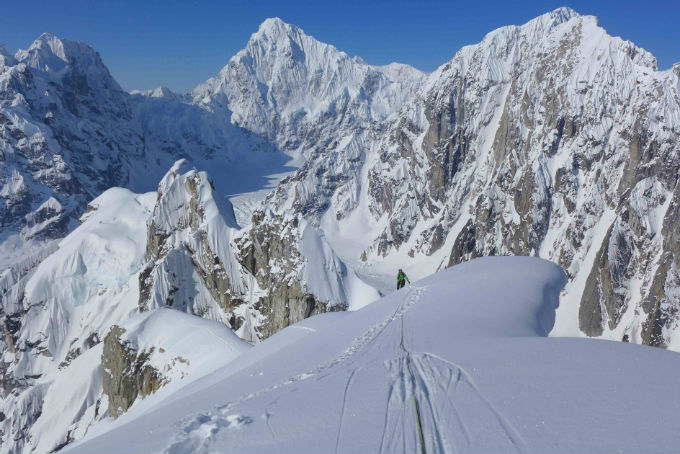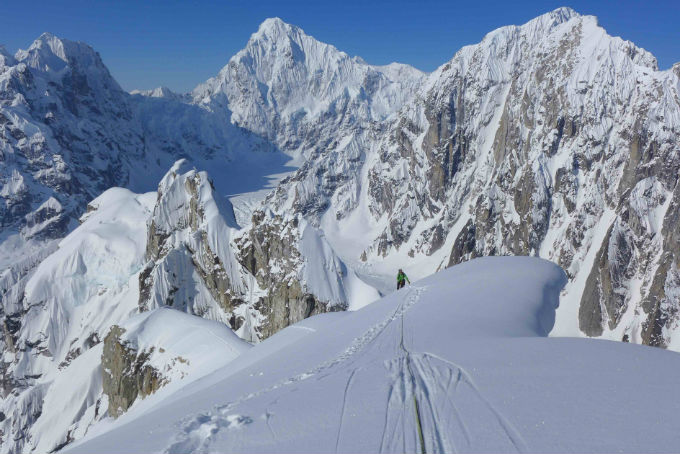 Leaving Col Camp (NPS Photo/M. Shain)