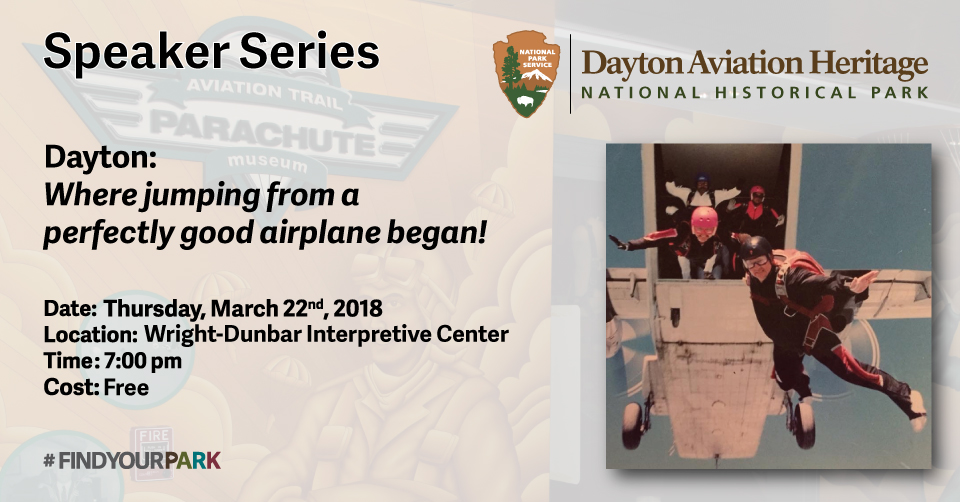 News Release Date:
March 1, 2018
Contact: Kathleen Walters, 937-225-7705
Dayton:
Where Jumping from a Perfectly Good Airplane Began!

The original scheduled date of this program was January 12th. It was postponed due to severe winter weather at the time.

Join us on Thursday, March 22nd, 2018 at the Wright-Dunbar Interpretive Center for our next Speaker Series engagement.  Randy Zuercher and Ann Armstrong-Ingoldsby will speak on their skydiving experiences.  Ann is a University of Dayton graduate who holds a Skydiving D license.  Randy, a graduate of Ohio State University, holds a C license with over 500 skydives.  Randy is also the curator of the ATI parachute museum inside of the Wright-Dunbar Interpretive Center at Dayton Aviation Heritage NHP and is also an Instructor Jumpmaster at Greene County Sports Parachute Center.

For more information, please contact us.