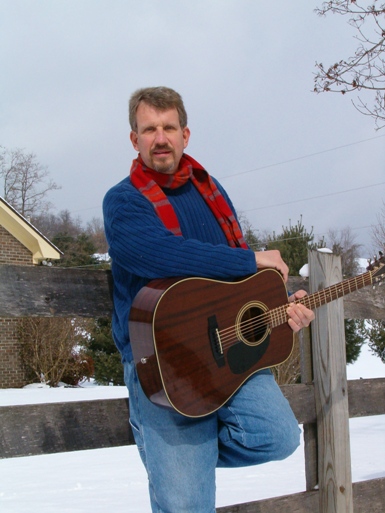 News Release Date:
August 1, 2012
Contact: visitor center, (606) 248-2817
Are your mailboxes being crammed daily with flyers announcing back to school sales? Being bombarded by emails? Texting incessantly? Run down by the oppressive summer heat? Seeking respite from it all? A quick cure can be found by heading to the Wilderness Road Campground amphitheater in Cumberland Gap National Historical Park on August 4th at 8:00 p.m. There, you'll be able to lose yourself in the soothing voices of local musicians Larry Goodwin and Ken Wilson as they perform "An Appalachian Moonlight Musical Evening." Cares will blow away with the breeze as it blows through the stately pines.
Park Ranger Matthew Graham warmly extends an invitation to all. "Larry and Ken will perform some amazing original acoustic music that is truly Americana!" "The duo's repertoire will include songs about taking a back road home, a miner's request 'to bury me far from the coal mine with a tombstone of #9 coal,' a redheaded darlin' from Harlan, and the soldier who came back in 04, to no home, no family and no parade." And with a smile, Ranger Graham gently suggests that cell phones be left at home.
The Wilderness Road Campground is located in Virginia, two miles east of the Hwy 25E and Hwy 58 intersection. Visitors should proceed to the amphitheater, located at the end of loop C where parking is available. In case of rain, the program will be held at the national park visitor center, located on Hwy 25E, just south of Middlesboro, KY. This program is being co-hosted by the Friends of Cumberland Gap.