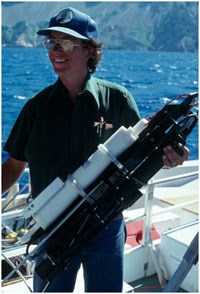 The Science and Learning Center Concept
The concept of the Crater Lake Science and Learning Center is similar to an educational field school. The park's central location within 100 miles of two other national parks and five metropolitan centers in Southern Oregon puts it within reach of an area with a combined population of approximately 500,000. The regional area includes three state universities, five community colleges as well as over 200 public and private schools within a one-day round trip. The park itself attracts over 500,000 visitors annually.
The Center provides support for individual researchers to small educational work groups. At the Center we bring together natural and social scientists, artists, educators and pupils towards common goals of investigation, inspiration, appreciation and natural and cultural resources stewardship. Our emphasis is to attract high quality, focused investigations, to translate scientific information for managers and educators, and to incorporate research information into management decisions, interpretive programs and regional educational materials.