Cross-Country Ski and Snowshoe Rentals
Inside the park, a limited supply of snowshoes are available for rent at the Rim Village Café & Gift Shop (on days when the facility is open) for $22.50 per pair. Snowshoes for young children are $20 per pair. Hiking poles are provided at no additional cost. Snowshoes may be rented any time between 10 am and 4 pm, but must be returned by 4 pm. Overnight rentals are not available, and advance reservations are not taken. For more information, call the rental counter at 541-594-2255 extension 3309.
Outside the park, to the best of our knowledge there are currently 9 outfitters within a 2-hour drive of Park Headquarters that are renting cross-country skis and/or snowshoes. They are listed here in order of their distance from Park Headquarters (see the map below). Call or visit their websites for details.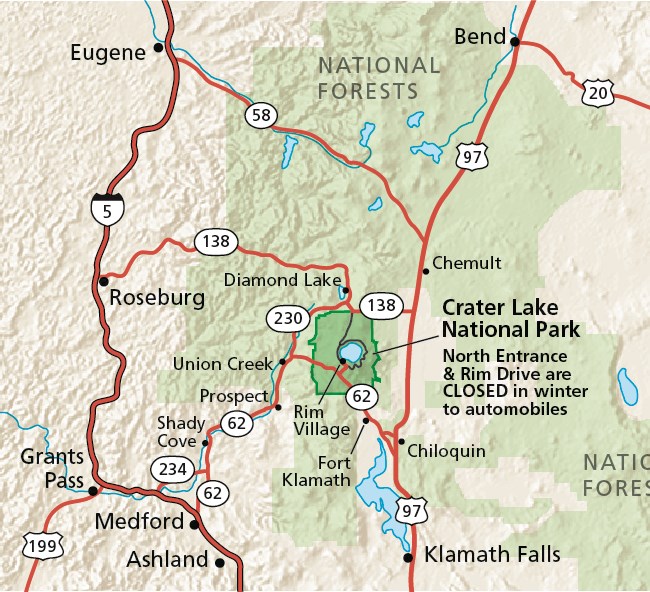 Last updated: April 8, 2022