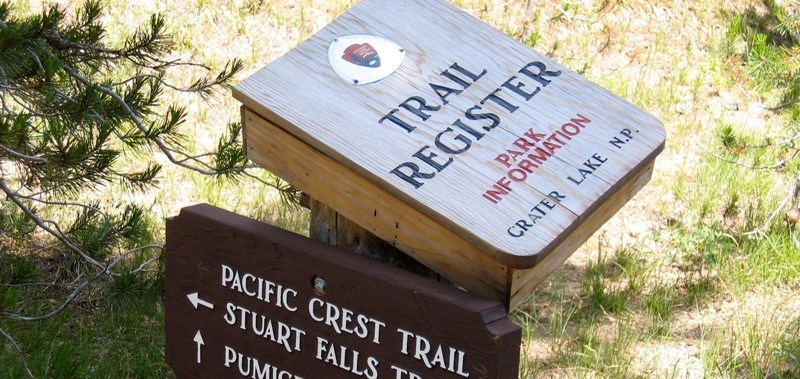 About the Trail
The Pacific Crest Trail stretches 2,650 miles from the Mexican to Canadian borders along the mountainous crest of the Cascades and Sierra Nevada. Thirty-three miles pass through Crater Lake National Park, offering through-hikers magnificent views of the mountains surrounding the lake.

PCT hikers have always been able to explore a vast area of volcanic landscape in Crater Lake National Park. However, until recently, they could only get a view of the lake by leaving the main trail to enter the developed Rim Village area.

In June 1995, an alternate trail opened which brings hikers right up to the rim of Crater Lake. Coming from the south, the trail ascends the Dutton Creek Trail to the rim, then follows the edge of the caldera for six miles of spectacular views. It then parallels the North Entrance Road from its junction with the Rim Drive, out to Grouse Hill. There the alternate trail rejoins the PCT.