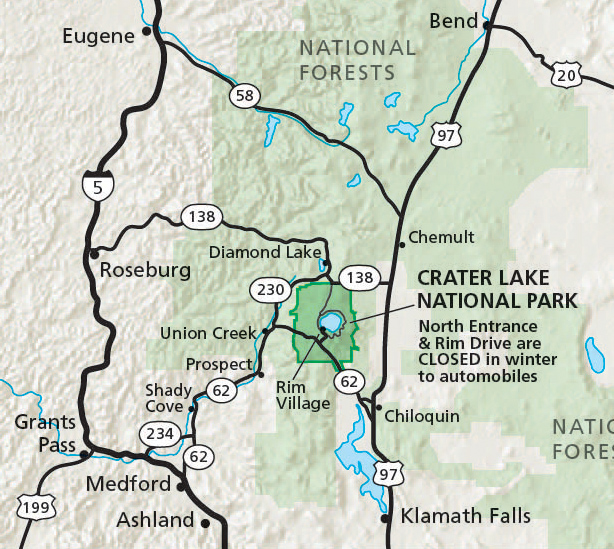 Ways to Reach the Park
Airplane
The closest airport is in Medford (80 miles from Park Headquarters). Car rentals are available.
Train
AmTrak provides service to Klamath Falls (60 miles from Park Headquarters). From there, it is possible to rent a car or arrange a shuttle (late June to mid-October).

Public Transportation
At this time, no public transportation reaches the park.
Car
There is no restriction on the size of RVs, trailers, or buses allowed in the park. Roads in the park are narrow, however, so drive carefully and watch for wildlife, bicyclists, and pedestrians.