Science & Research
Scientists and resource managers have conducted studies at Crater Lake National Park in some capacity since the early 1900's. The information from these studies helps to guide management decisions that protect and preserve the park's natural and cultural resources. Studies range from short-term projects that occur in a single season, to long-term monitoring that span decades. The park relies on teamwork from seasonal and full-time staff, along with researchers from other agencies and non-government organizations, like college universities.

Explore the links below to learn more about research and monitoring at Crater Lake National Park.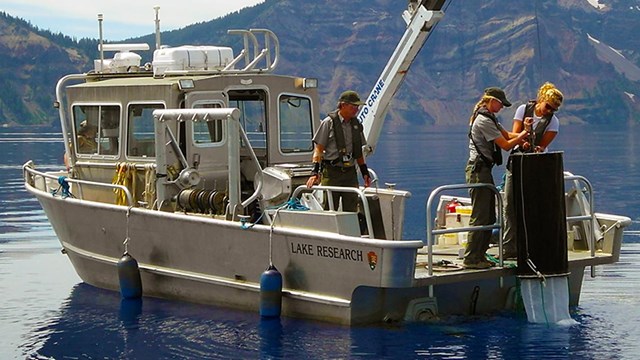 Protecting Crater Lake
A long-term limnological monitoring program (LTLMP) serves to preserve, and protect the health and of Crater Lake.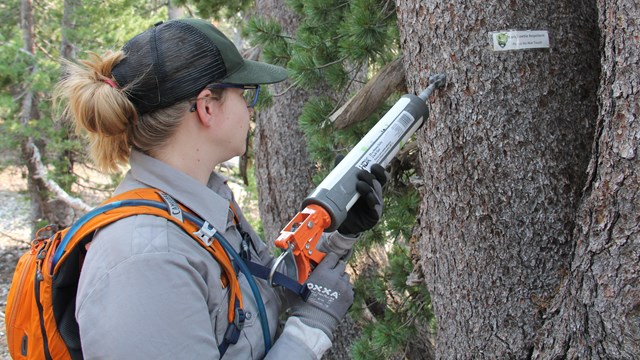 Terrestrial Plants and Animals
Learn how botanists protect and restore native vegetation, and how biologists monitor movements and health of wildlife. UNDER CONSTRUCTION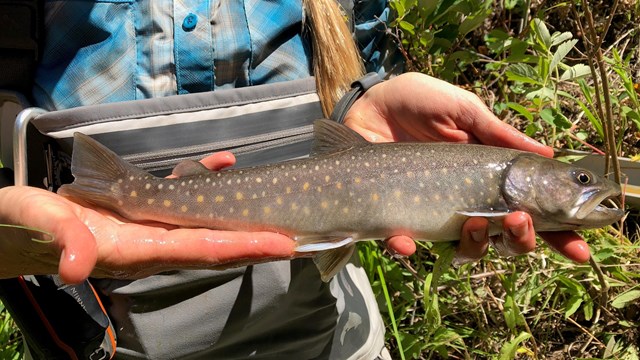 Bull Trout Recovery
Learn how researchers work to protect stream habitats and restore the park's only native fish. PAGES UNDER CONSTRUCTION
Doing Science in the Park
Scientists interested in doing research in the park must have a research permit. Visit the links below to learn more about research permits, park facilities, and staff contacts.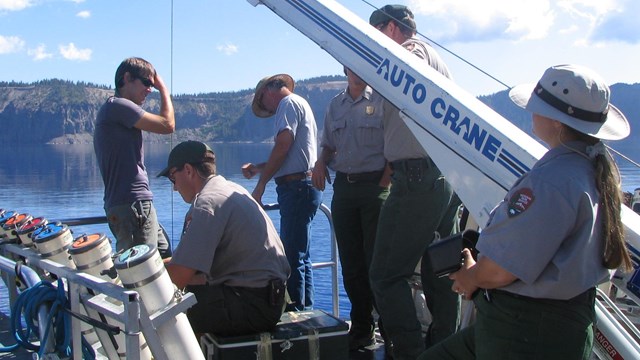 Research Permits
Learn how to apply for a permit to conduct research in the park and what is required before, during, and after the study is complete.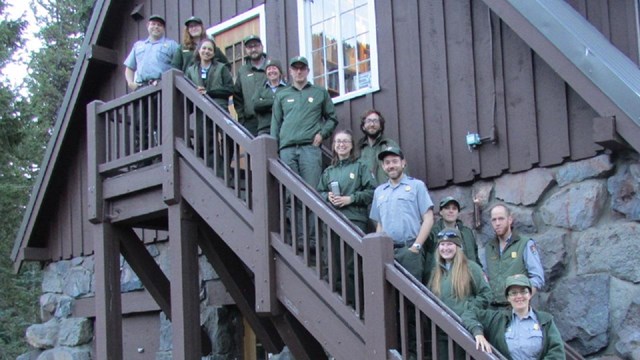 Staff Contacts
If you are interested in conducting research at Crater Lake, the park offers a dedicated staff in Natural Resources. PAGE UNDER CONSTRUCTION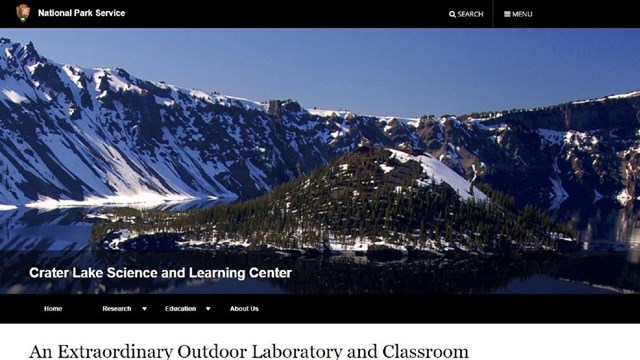 Science and Learning Center
Crater Lake's Science and Learning Center provides the intersection between educators, scientists, and artists.
Last updated: October 3, 2021