Learn About the Park
From this website to the NPS App and social media, from Junior Ranger programs to Classroom at Crater Lake, from news, videos, and science, there are multiple ways to engage and learn about Crater Lake National Park.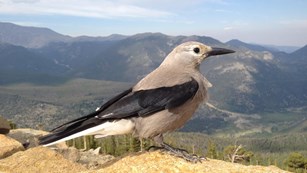 Nature
Plants, Animals, life in Crater Lake, environmental factors, wildland wildfires, stream ecology, and more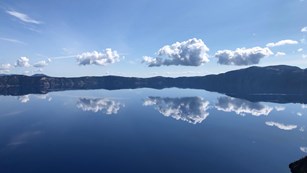 Science and Research
Single-season short-term projects and decades of long-term monitoring occur in the lake and streams, with wildlife and plant restoration.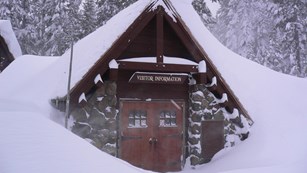 History and Culture
Museum collections, archeology, stories, people, roads, boats, buildings are all part of the history and culture. PAGES UNDER CONSSTRUCTION.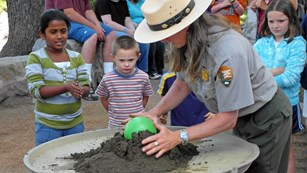 Kids & Youth
Become a Junior Ranger! Discover the park through virtual activities and scavenger hunts.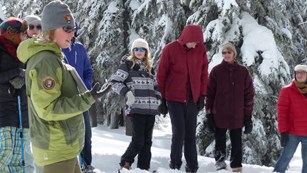 Education
Crater Lake National Park is a wellspring for research information, a proving ground for educational techniques, and a source of inspiration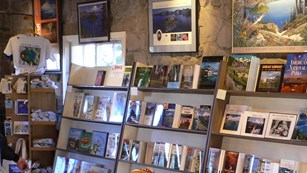 Park Store
Remember your visit to Crater Lake with a book or souvenir, and get your passport stamp!
Learn more through our digital publications.
Browse press releases and park event information.
Photos and Multimedia
Experience the park from afar! Check out our webcams, photo galleries, videos, and more.
Park planning, laws and policies, and managing park resources.
Last updated: October 3, 2021