Volunteer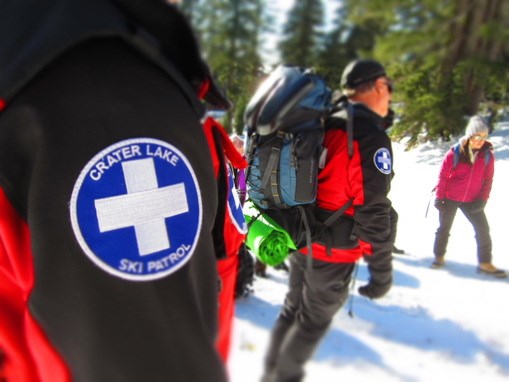 Crater Lake Volunteer Ski Patrol

The Crater Lake Ski Patrol collaborates with the park staff to provide information to visitors, maintain winter trails, and assist ranger personnel with Emergency and Search and Rescue incidents.


Ski Patrol Duties:
Our Volunteer Ski Patrollers serve the 182,700 acres of Crater Lake National Park.

The patroller is expected to project a friendly and professional image while preforming a variety of functions such as:
· Providing visitor contact and information
· Maintaining informational, regulatory and warning signs as well as marking ski trails
· Preventative Search & Rescue (PSAR)
· Assisting park personnel in emergency, search and rescue, and medical incidents
· Maintaining Ski Patrol, medical, and SAR equipment


Volunteer Commitment:
· All Patrollers are required to attend two separate weekend trainings at Crater Lake
· All Patrollers must work at least 6 days/year
· All Patrollers will be required to have at least a current First Aid card and CPR/AED certificate.


Interested in joining us?

Visit http://craterlakeskipatrol.weebly.com/ for more information.
Download an application here:
http://craterlakeskipatrol.weebly.com/joining-ski-patrol.html


Last updated: February 28, 2015