John Ferling to Speak about "100 Days That Shook the World"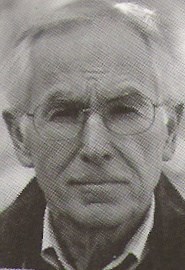 At 1:00 p.m. on January 19 and January 20, Cowpens National Battlefield will present John Ferling, author of Almost a Miracle: The American Victory in the War of Independence. The book takes its title from a line in General Washington's farewell address to the Continental army in November 1783, in which he said the American victory had been "little less than a standing miracle." Ferling will speak on "100 Days That Shook the World", an article which first appeared in The Smithsonian magazine. Following his talks, Dr. Ferling will sign copies of his book.
Cowpens Superintendent, Timothy Stone states, "I am excited to have someone of Dr. Ferling's caliber take part in Cowpens National Battlefield's anniversary celebration." Dr. Ferling, a retired American history and US military history professor from the University of West Georgia, has appeared in several documentaries on PBS, the History Channel, and the Learning Channel. He has written biographies of George Washington, John Adams, and the lesser known Joseph Galloway, who remained loyal to Britain and helped with their war effort. Almost a Miracle was the History Book Club's featured choice in June 2007. It was Ferling's fifth book to be selected by the History Book Club and the third to be the club's featured selection.
Other anniversary weekend activities at Cowpens National Battlefield will include 18thcentury musket, rifle, and cannon demonstrations, Revolutionary War cavalry demonstrations, guided battlefield walks, and a children's activity area. Lantern-lit walks led by park rangers and volunteers on Saturday night will take approximately 30 minutes and will depict what might have happened the night before the Battle of Cowpens.
For a complete schedule of activities, please visit our website at www.nps.gov/cowp/planyourvisit/events.htm.
Cowpens National Battlefield protects and preserves the historic Revolutionary War Battlefield where American General Daniel Morgan defeated the British forces led by Lieutenant Colonel Banastre Tarleton on January 17, 1781. The park is located 3 miles east of Chesnee, SC and 10 west of Gaffney, SC on SC Highway 11. For more information, call (864) 461-2828.
Last updated: April 14, 2015