Indoor Activities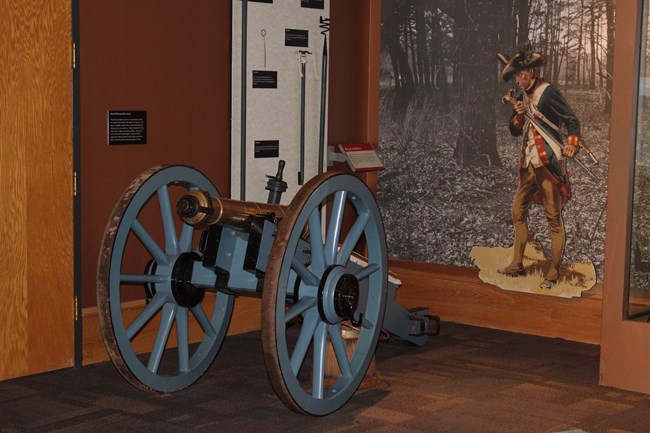 Visitor Center

Museum Exhibits The museum contains Revolutionary War artifacts, a reproduction 3-pounder cannon and interpretive exhibits.

Park Film
"Cowpens: A Battle Remembered" is a laser disk presentation shown hourly in the museum. The 18-minute show was filmed during the 225th anniversary of the battle and depicts the events of the battle.

Fiber-Optic Map
*Currently Unavailable* Fiber-optic Map Display illustrates the Southern Campaign of the American Revolution and the battle tactics employed by Daniel Morgan at Cowpens. (13 minutes)

Store
Sales Outlet operated by Eastern National offers books, posters, postcards, slides, and theme-related souvenirs for purchase.


Last updated: September 30, 2022