Biking Information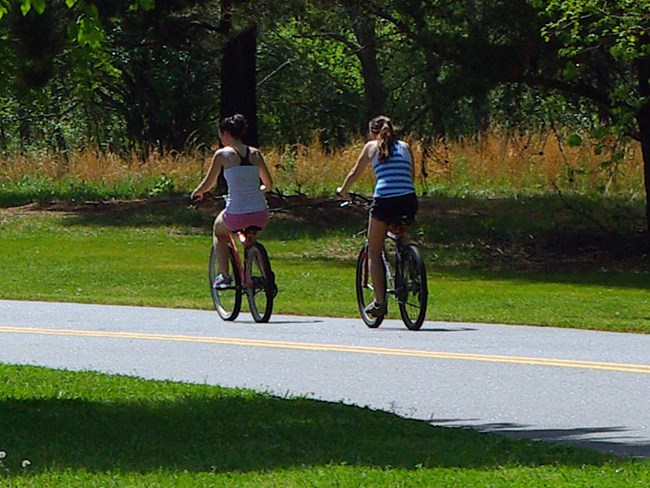 The use of a bicycle is permitted on park roads and in parking areas that are otherwise open for motor vehicle use by the general public.

Bicycles are allowed on the Trailhead trail to access the Loop Road from the Trailhead Parking area.
Bicyclists should wear helmets and other protective gear.

Biking is permissible on the auto loop road in the same direction as traffic.

Cyclists MUST use the bike lane where provided.

Biking is NOT permissible on the historic "Green River Road".

Biking is NOT permissible on the Battlefield Trail.

Biking is NOT permissible on the Nature Trail.

Bike racks are provided at the front of the Visitor Center.

E-bikes are allowed where traditional bicycles are allowed. E-bikes are prohibited where traditional bicycles are prohibited. Except where use of motor vehicles by the public is allowed, using the electric motor to move an e-bike without pedaling is prohibited.
Last updated: April 17, 2021