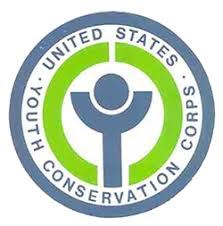 Are you between the age of 15 and 18 and love the outdoors? Are you looking away to serve and give back to your community? This summer, Congaree National Park is recruiting individuals to participate in the Youth Conservation Corp (YCC) to help with boundary marking and clearing projects, and is a great way to experience the great outdoors of Congaree while working as part of our park team!
The YCC program is conducted for 8-10 weeks from the middle of June until August. Work will involve physical challenges in the outdoors and applicants must commit to working 40 hours per week for the duration of the program. The benefits of the YCC intern program are numerous. Young people are provided the opportunity to work in one of America's national parks, providing a hands-on contribution toward the preservation and care of park resources. At the same time, YCC interns are building both personal and professional experience, revealing character, and developing interests that might open one's eyes to post-graduation career goals. This program gives youth valuable experience that can be used throughout their lives.
You can download a
fillable application,
or you can pick one up at the Harry Hampton Visitor Center during our normal operating hours.
Completed applications should be submitted at the Harry Hampton Visitor Center no later than 5:00 PM on Friday, March 23, 2018. Applications can also be mailed to:
Congaree National Park
Attn: YCC
100 National Park Road
Hopkins, SC, 29061
A public drawing will be held on Wednesday, March 28, 2018, at 4:00 PM in the Harry Hampton Visitor Center, where the YCC applicants will be randomly selected. Applicants are encouraged to attend, but are not required to be present in order to be selected for hire.