Scenic Rim Rock Drive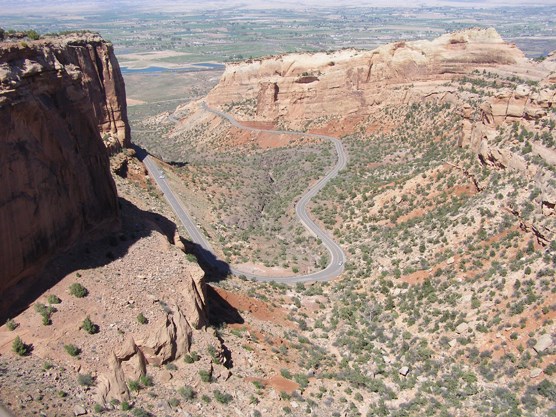 One of the grandest scenic drives in the American West, the 23-mile Rim Rock Drive offers redrock canyons, crisp blue skies, and glorious views along the way for motorists and bicyclists. The road is inseparable from the identity of the Monument. The drive provides access to Saddlehorn Visitor Center and campground, 19 signed viewpoints, and 14 hiking trails — from ½ to 14 miles round trip. Many short, easy trails allow you to gaze upon or walk up to towering masses, while backcountry trails head down into remote canyons full of bird song and solitude.

Colorado National Monument boasts a rugged land of determination and toughness. Today you will be driving among rock layers that are nearly two billion years old — almost half the age of the Earth. Extraordinary forces of erosion and time carved these layers.

Plants and animals have adapted to this challenging environment by preserving moisture within their bodies in a variety of ways. You will see pinyon pine and juniper trees. You may spy chipmunks, rock squirrels, golden eagles, or desert bighorn sheep. Listen for the cascading song of the canyon wren.

This land has been preserved because of a few robust individuals. From 1907 to the early 1930s, the park's founder John Otto built miles of trails virtually on his own in his quest to help others appreciate the land's natural beauty. In the 1930s, the men of the Civilian Conservation Corps (CCC), along with other agencies and skilled local workers, hewed Rim Rock Drive out of the sandstone largely with hand tools. Today, the National Park Service continues to preserve and protect the landscape that John Otto so loved.

Please use caution as you drive along the road and watch for wildlife, fallen rocks, and other hazards. Obey posted speed limits and be careful on the narrow road shoulders. Watch for bicyclists and share the road with them.

Allow one hour driving time, plus additional time for walking, photography, or stopping at pullouts. Bring your camera! For a more in-depth introduction to the amazing scenery along the park road, please stop by the visitor center and purchase a copy of A Guide to the Rim Rock Drive, available from the Colorado National Monument Association bookstore.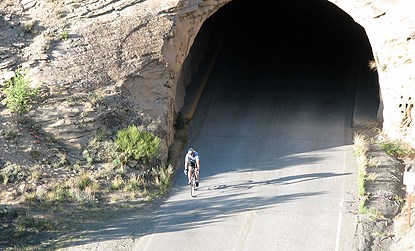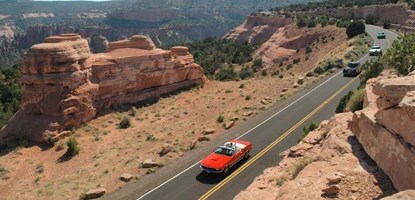 Last updated: April 13, 2022