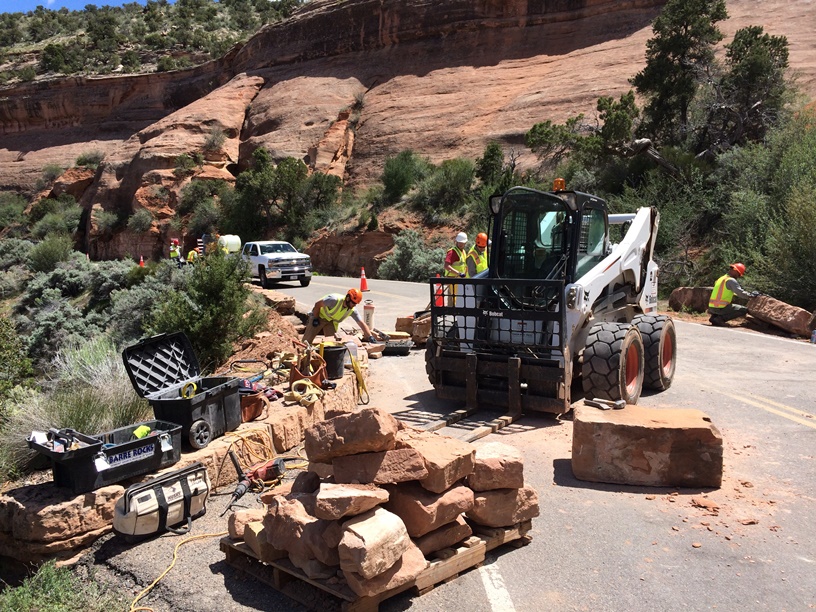 Historic Guardwall Restoration
During the summers of 2016 and 2017, National Park Service staff are restoring the historic guardwalls along Rim Rock Drive. These guardwalls were built by the Civilian Conservation Corp and the Work Progress Administration from the 1930s through the 1950s.

Today's staff are trained in historic masonary techniques to remove crumbling morter and rocks. They replace the broken rocks with new ones hand cut to fit into the hole left by the original rock. They use morter of the same consistency as the original. Over the years they have found if the morter is too hard it can cause additional weathering of the sandstone rocks.

In areas where work is being done, vehicles will be limited to one lane with flaggers directing traffic. Motorists should expect 5-10 minute delays.