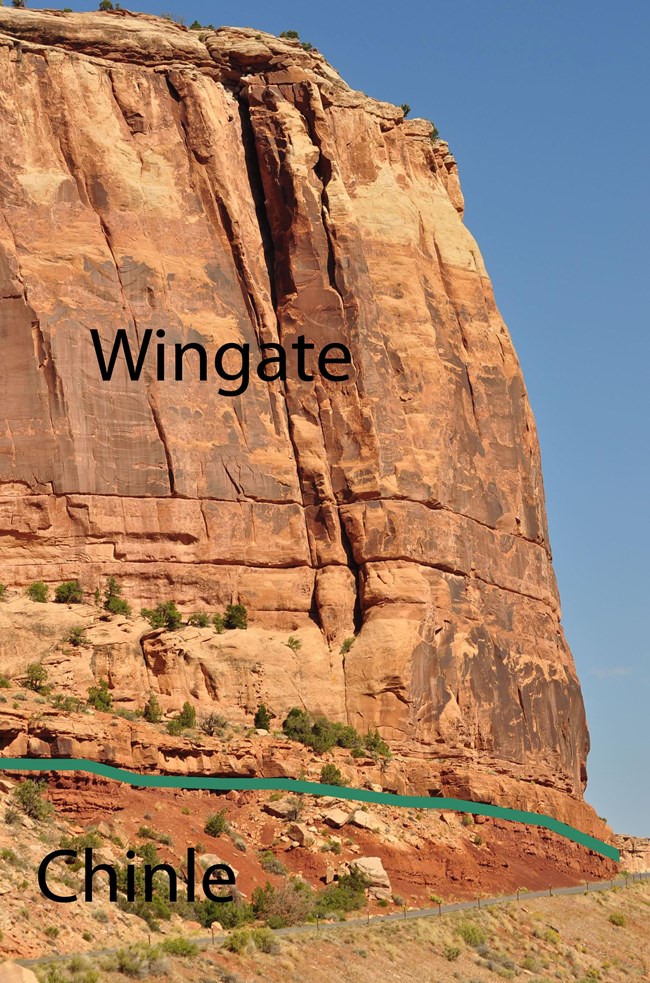 Name: Wingate Sandstone or Wingate Formation
Appearance: Reddish orange sandstone, usually appearing in sheer cliffs. The Wingate Sandstone is approximately 330 feet thick in the monument. The Wingate Sandstone is coated on most cliff faces with desert varnish, and displays a slabby to blocky weathering.
Group: Is the oldest formation in the Glen Canyon Group.
Origin of Name: Named for outcrops near Fort Wingate, NM, by Clarence Dutton in 1884.
Age: The Wingate Sandstone was deposited in the Early Jurassic. The formation is estimated to be approximately 200 million years old.