Spineless Hedgehog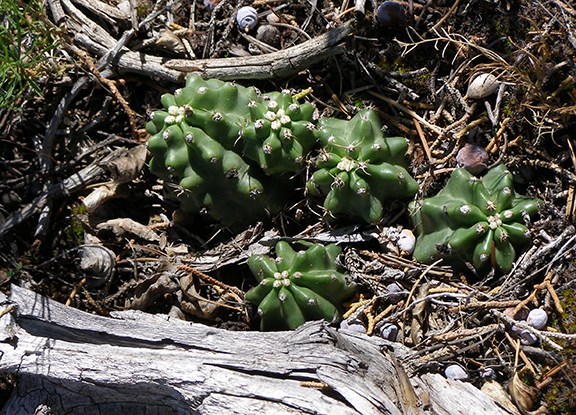 Spineless Hedgehog Cactus (Echinocereus triglochidiatus var. inermisi)
Other Names:
Family: Cactaceae (Cactus Family)
Description: a spineless or nearly spineless variant of the more common claret cup cactus. 3-6 inch stems clustered in spherical clumps or mounds. 8-10 ribs run vertically along each stem. Scarlet flowers appear on stem tips in May.
Range: occurs in Colorado and Utah. Look for it growing in Colorado National Monument in Ute Canyon and No Thoroughfare Canyon on Kayenta rock.
Did you know: although this cactus's name suggests that it is "spineless," some individuals contain spines on all or part of the stem. Spinelessness is thought to be related to soil conditions.
Last updated: February 24, 2015