Reptiles
Reptiles are among the most conspicuous animals found in the monument; are seen from early March through late October; are most active in May and June. According to the latest survey conducted, nine species of lizards were identified as monument residents.
Lizards are most active on warm, sunny days and temperate evenings, and are commonly seen sunbathing on rock exposures throughout the park. In colder temperatures they hibernate, relying on food stored as fat in their tails for nutrition.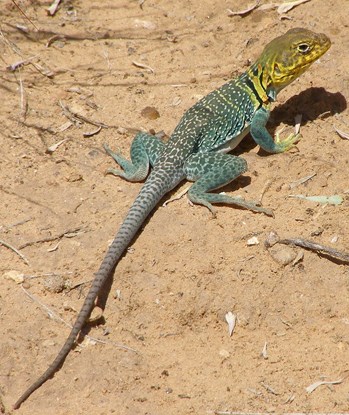 Nine species of snakes have been identified in the monument but because they are most active at night, they are rarely seen. The midget-faded rattlesnake, a subspecies of the western rattlesnake, is the only poisonous snake found in the monument. This snake, like all other snakes found here, is not aggressive - rather it will avoid human contact.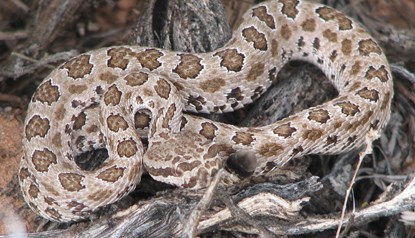 Last updated: February 24, 2015