Missouri Pincushion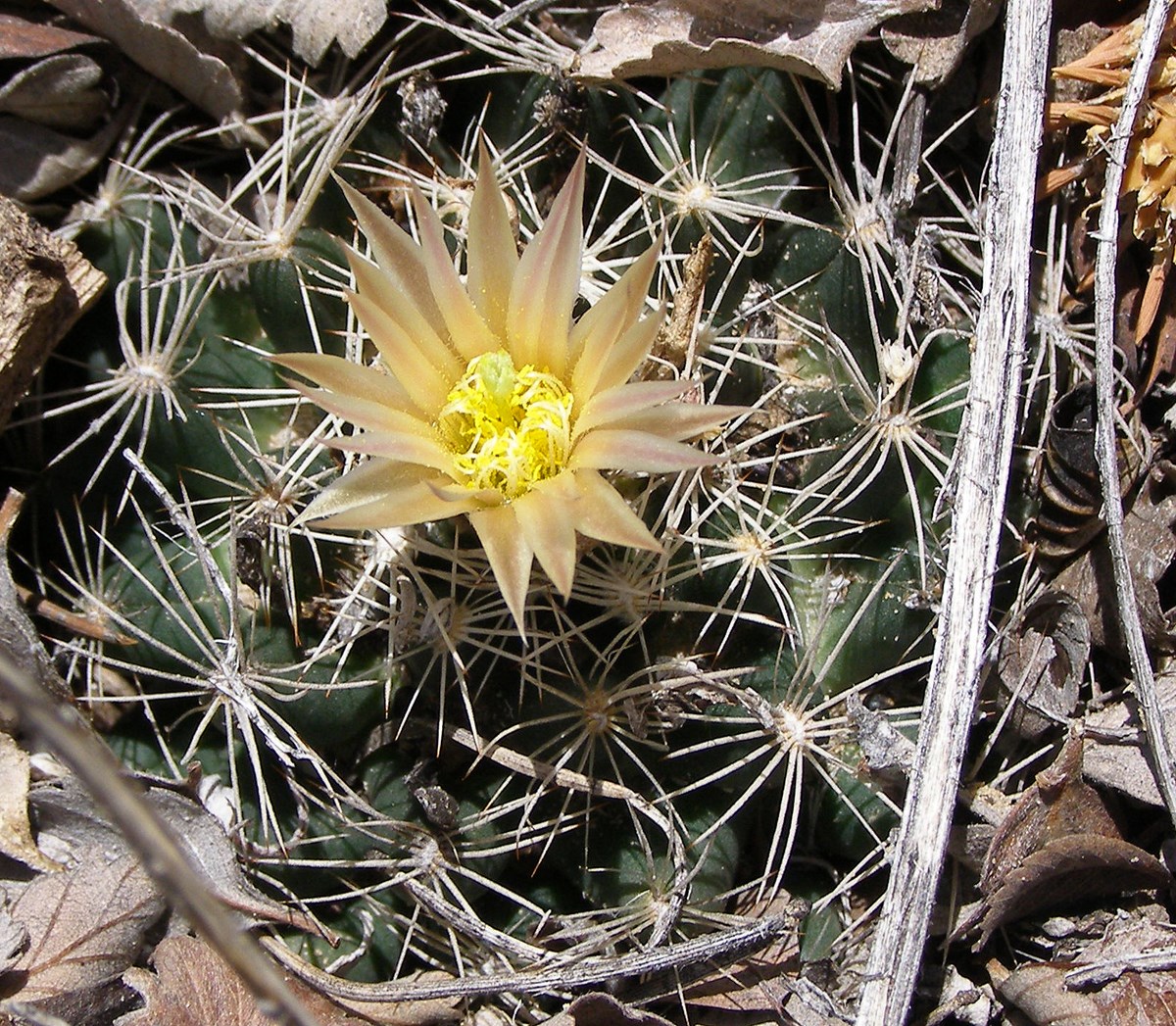 Missouri Pincushion Cactus (Escobaria missouriensis)
Other Names:
Family: Cactaceae (Cactus Family)
Description: spherical stems are 2-3 inches in diameter and may be single or clumped. Small white spines occur in clusters, with 10-20 spines per areole. Greenish-bronze flowers are produced in May, and reddish fruit in the early summer.
Range: occurs throughout the central United States from Colorado to Illinois, south to Texas, and north to Canada. In Colorado National Monument, look for it growing in No Thoroughfare Canyon.
Did you know: this little cactus spends most of its time underground! The best time to see the Missouri pincushion cactus is during the spring, when it is in flower. Even then, no more than half of the cactus is visible above ground. By late summer, this shy little cactus has shrunken and disappeared beneath the soil's surface.
Last updated: February 24, 2015