Four-Wing Saltbush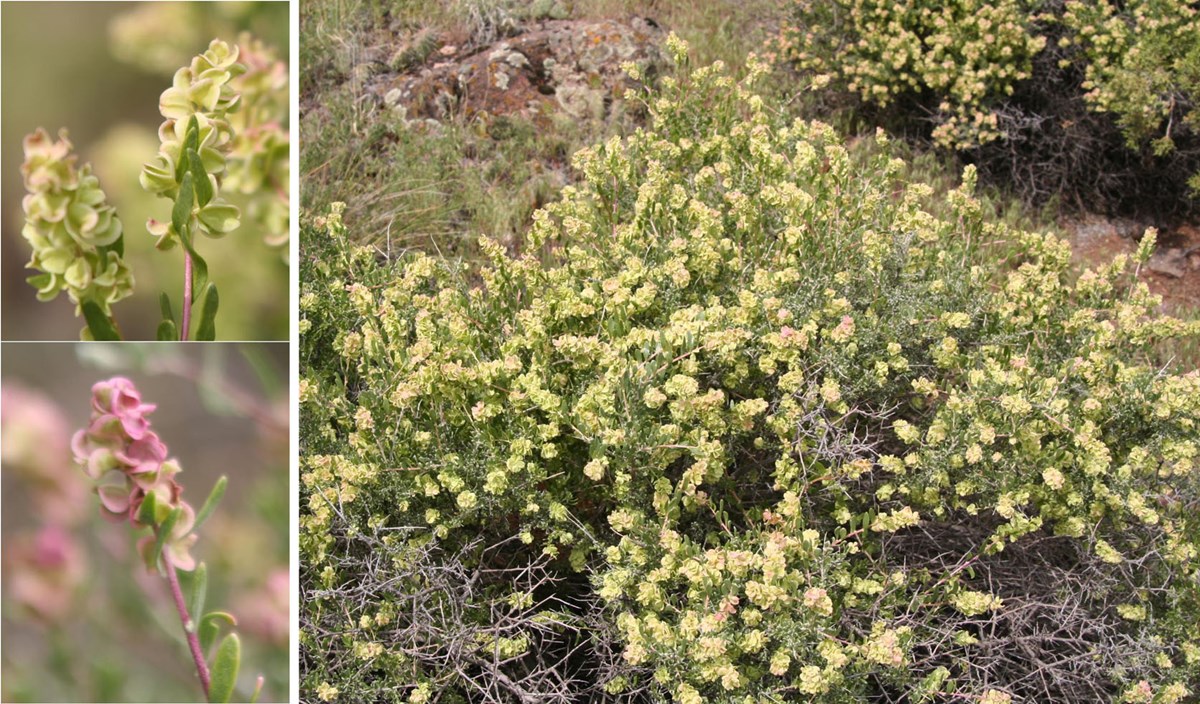 Four-Wing Saltbush
Other Names:
Family: Chenopodiaceae
Description: grows 2-3 feet tall. The Four-Wing Saltbush has 1 inch long leaves that are linear and inverse lance shaped covered with small scales.
Range: occurs throughout the Rocky Mountain Region from South Dakota to Mexico and west to California. They grow in salt rich sandy soils.
Did you know: this plant is the widest distributed saltbush plant in the nation. The four-winged fruit is where the plant gets its name. Atriplex species have hair-bladders on the surfaces of their leaves, these bladders can rupture excreting salts. The male flowers are yellow in color and grow in tiny globular clusters, the female flowers grow in open clusters that are 2-16" long. The seeds are flat and have four large membranous wings.
Last updated: February 24, 2015