Fendlerbush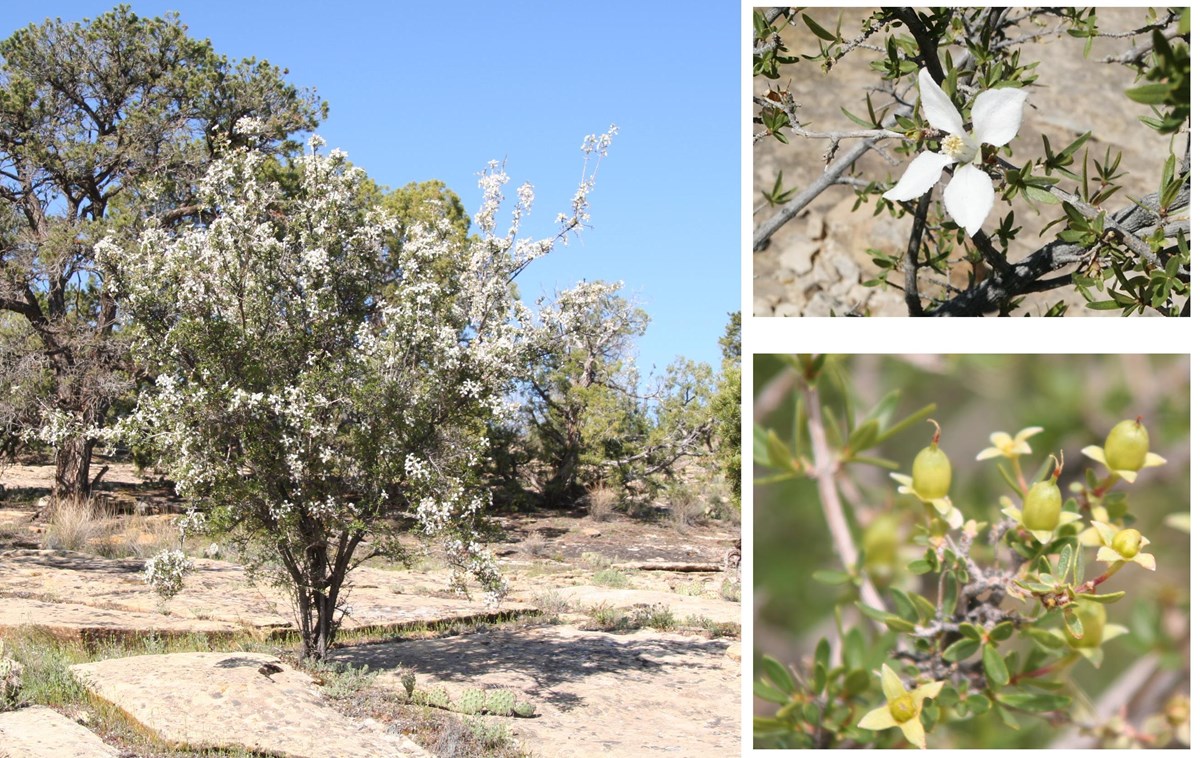 Fendlerbush (Fendlera rupicola)
Other Names: cliff fendlerbush, false mockorange
Family: Saxifragaceae (Saxifrage Family)
Description: grows 3-6 m tall. Young stems are reddish, while older stems are grey and shredded in appearance. 1 inch-long leaves are linear or elliptical in shape and grow in an opposite pattern. White flowers appearing at stem tips in spring are narrow at the base and broader at the tips. Fruit are woody and acorn-like in appearance.
Range: occurs throughout the Rocky Mountain Region from Utah to Colorado and south to New Mexico, Arizona, and Texas. At Colorado National Monument, it grows best in rocky canyons and on cliff edges.
Did you know: the fendlerbush derives its species name rupicola from Latin "growing on rocks." This name describes this shrub's habit of growing in rocky areas, including cliff faces and rocky canyons. Native Americans had various uses for the fendlerbush, including the use of its hard stems for arrow shafts or digging tools.
Last updated: February 24, 2015