Cottonwood Tree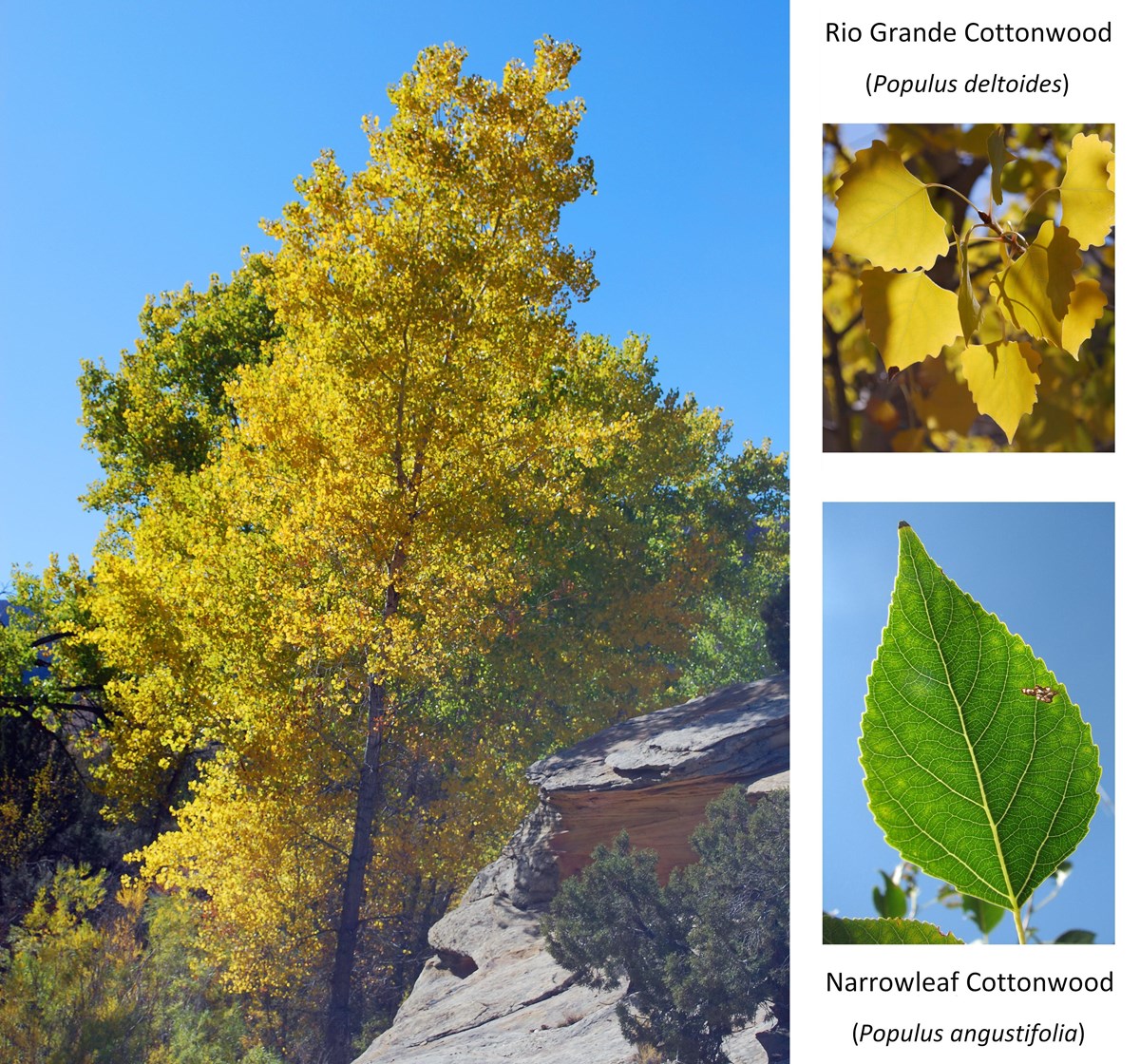 Rio Grande Cottonwood (Populus deltoides)
Other Names: Fremont's cottonwood, meseta cottonwood
Family: Salicaceae(Willow Family)
Description: grows 12-24 m tall with trunk diameters up to 1.2 m. Bark is grey, rough, and deeply furrowed. Leaves, which are about 2-3 inches long and wide, are broadly triangular in shape. Leaves are irregularly serrated, nearly straight at the base, and often sharply pointed at the end.
Range: occurs throughout the western United States from California to Colorado and south to New Mexico and Arizona. At Colorado National Monument, it grows at the bottoms of canyons along washes and larger temporary pools.
Did you know: the Rio Grande cottonwood plays an important role in riparian communities. This graceful tree's roots increase soil porosity and prevent erosion, while its branches provide nesting sites for many bird species. Here at Colorado National Monument, the Rio Grande cottonwood interbreeds with the lanceleaf (P. angustifolia) and narrowleaf cottonwoods (P. x acuminata), which occur in the Monument at higher elevations.
Last updated: February 24, 2015