Claret-cup Hedgehog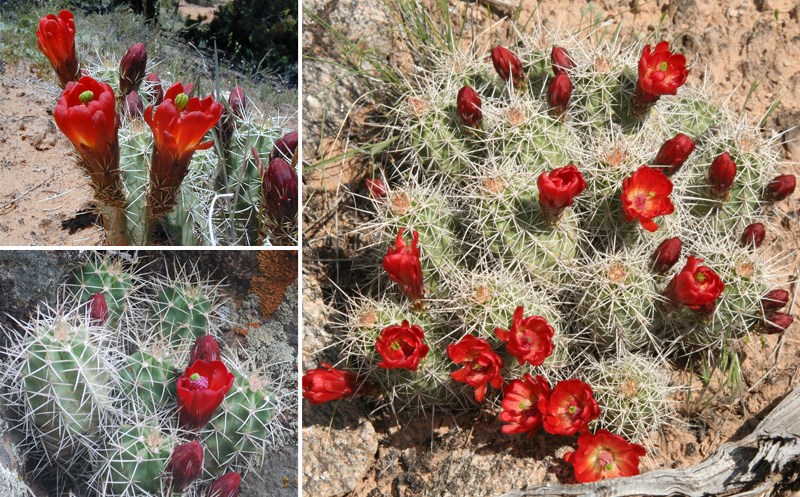 Claret Cup Cactus (Echinocereus triglochidiatus)
Other Names: hedgehog cactus, kingcup cactus
Family: Cactaceae (Cactus Family)
Description: 3-6 inch stems clustered in spherical clumps or mounds. 8-10 ribs run vertically along each stem. White spines occur in clusters, with one large central spine and eight smaller spines per areole. Scarlet red flowers appear at stem tips in May.
Range: occurs in southern Utah, Colorado, Arizona ,Texas, New Mexico, and northern Mexico. Look for it growing throughout Colorado National Monument, especially on metamorphic rock.
Did you know: the claret cup cactus's resemblance to the hedgehog inspired both this plant's scientific name Echinocereus (from Greek echinos, meaning hedgehog) and its nickname "hedgehog cactus."
Last updated: February 24, 2015