Big Sagebrush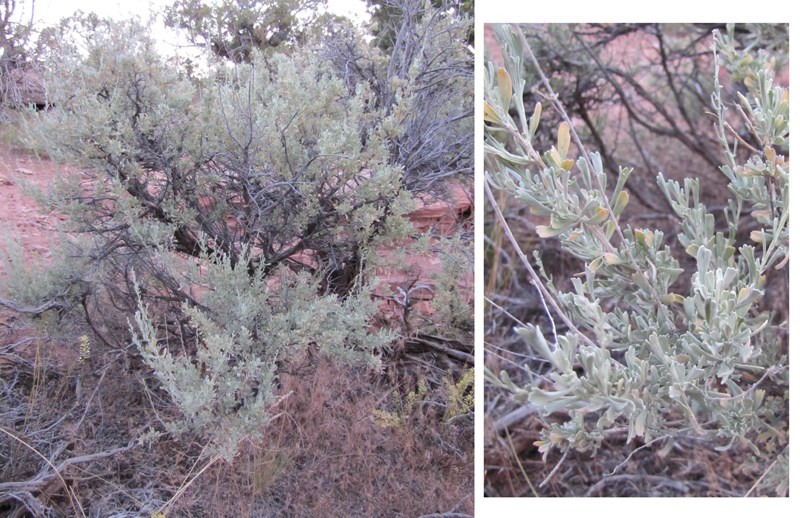 Big Sagebrush (Artemisia tridentata)
Other Names: common sagebrush, blue sagebrush, black sagebrush, mountain sagebrush
Family: Asteraceae (Sunflower Family)
Description: grows 1-2 m tall with a trunk diameter of 3 inches, though individuals near good water sources may grow as tall as 3 m. Hairy, silvery green leaves are 1-4 cm long and wedge-shaped, with the wider end divided into three lobes. Young stems are dark and woody, but older stems may be gray and shredded in appearance.
Range: occurs throughout the western United States from California to Nebraska, south into Mexico, and north into Canada. It grows throughout Colorado National Monument.
Did you know: the big sagebrush is named for its pungent odor, which resembles that of the common sage. Although this shrub may smell quite good to humans, it is likely that the volatile oils responsible for the sagebrush's pleasing fragrance actually serve to deter herbivores. Even if you don't intend to take a bite of the sagebrush, however, watch out when you smell it! The pollen of this plant are thought to be a major cause of hay fever.
Last updated: February 24, 2015