Jobs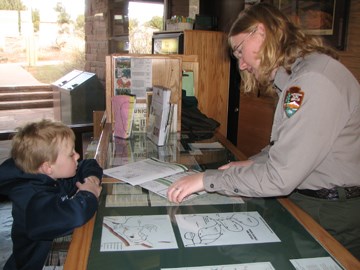 Current Vacancy Announcments
Information on current position vacancies with the National Park Service, Colorado National Monument and other agencies, can be obtained at the following website: www.usajobs.gov
Career Employment Information
When a position is advertised, it is uploaded to the Internet. If we are recruiting for a position, it will be included with the rest of the Department of the Interior's recruitments. The address to find announcements is: www.usajobs.gov. You may want to check the website periodically for vacancies. Applications are accepted only when a vacancy occurs and only during the time period specified in the announcement.
We have very little turnover in our permanent staff, so you may want to consider temporary or seasonal employment with us.
When you apply for federal positions, your application/resume is reviewed for qualifications based on either your education or work experience or a combination thereof. In addition to basic qualifications, an announcement will either have knowledges, skills, abilities, and selective factors, or an assessment questionnaire. To qualify and be listed on the certificate of eligible candidates for a job(s), you will need to meet basic qualifications and provide detailed documentation of your experience, education, training, etc. related to the knowledges, skills, abilities, or selective factors for that job(s).
We hope this information assists you in future employment endeavors. Thank you for your interest in employment with Colorado National Monument and the National Park Service.
Last updated: February 24, 2015