Management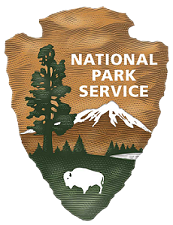 Site Background

Charles Young Buffalo Soldiers National Monument, encompassing Young's home and adjoining farmland, was established by Presidential Proclamation 8945 on March 25th, 2013. The national monument became the 401st unit of the National Park System.

As a soldier, diplomat, and civil rights leader, Charles Young became a leading figure in the emergence of the United States as a world power. The national monument was also established to commemorate and honor the achievement of the Buffalo Soldiers, US Army regiments comprised of the 9th and 10th Cavalry and the 38th, 39th, 40th, and 41st Infantry (the four infantry regiments were reorganized to form the 24th and 25th Infantry in 1869). Congress established these all-black regi­ments in 1866 to help rebuild the country after the Civil War and to patrol the remote Western frontier during the "Indian Wars."
Park Purpose

Preserve and protect Charles Young's home and surrounding farmland, and to commemorate and interpret his life and accomplishments. The national monument also commemorates and interprets the service, struggles and achievements of the Buffalo Soldiers in their duty to the United States.
Last updated: November 15, 2022