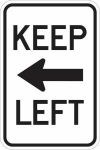 While visiting St Croix
There is much to see while visiting Christiansted and we want you enjoy your experience.
The following are tips for a safe and enjoyable visit.
1. Drive on the LEFT!
2. Do not leave valuables unattended.
3. Do not climb on walls of historic ruins, and do not climb on the cannons. The walls can be unstable and bodily injuries may occur.
4. Drink plenty of water.
5. Use bug spray and reef-safe sunscreen.
6. Do not eat unknown fruits or touch unknown plants. Some plants, such as the Manchineel tree, are poisonous.
7. Please enjoy our crystal clear waters and spectacular coral reefs - go swimming, snorkeling, and SCUBA! Beware of hazardous surf conditions and crosscurrents, and do not swim alone.