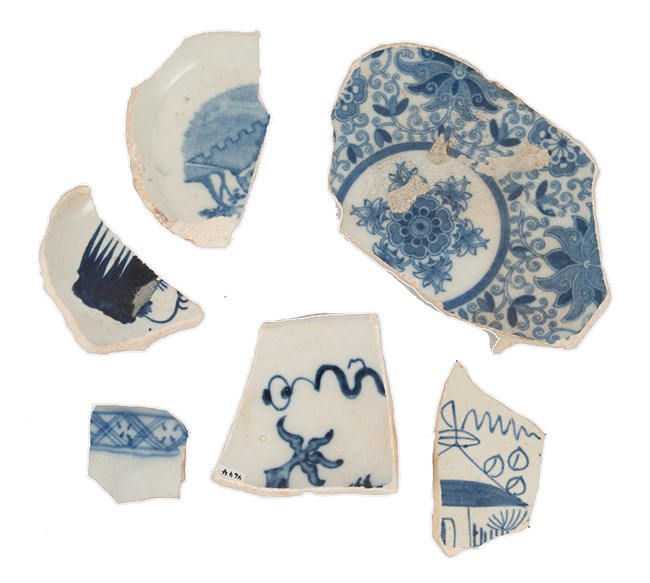 Introduction
Fragments of European ceramics are buried under the soils of St Croix. They are everywhere, but only visible to the person aware of their existence. They provide a glimpse into a colonial past that, like the broken nature of the fragments themselves, is not as glamorous or romantic as once believed.
St. Croix was a wealthy cosmopolitan port from the 1750s until the middle of the 19th century. The broken fragments of ceramic vessels imported as part of a Trans-Atlantic system of trade are symbols of the island's connections to global economies and changing styles of ceramics. Today, some see these fragments as trash, some as economic opportunity, while others see history and heritage.
This exhibition explores how these fragments of a cosmopolitan past are representative of a process of discovery, economy, and community identity present on the island today.
This exhibit is divided into four sections:
We claim the fragments
We wear the fragments
We find the fragments
We live in the fragments
This exhibit was created by Gitte Petersen-Westergaard, as a project to fulfill her Master of Sustainable Heritage Management, Aarhus University, Aarhus, Denmark; and by La Vaughn Belle, who originated the ideas for the exhibit.
All photographs are by Rick Starr.
Special thank you to Nathan and Brian Bishop from Crucian Gold, David Hayes, and David Brewer from the Virgin Islands State Historic Preservation Office for their generous contributions and assistance in the creation of this exhibit.