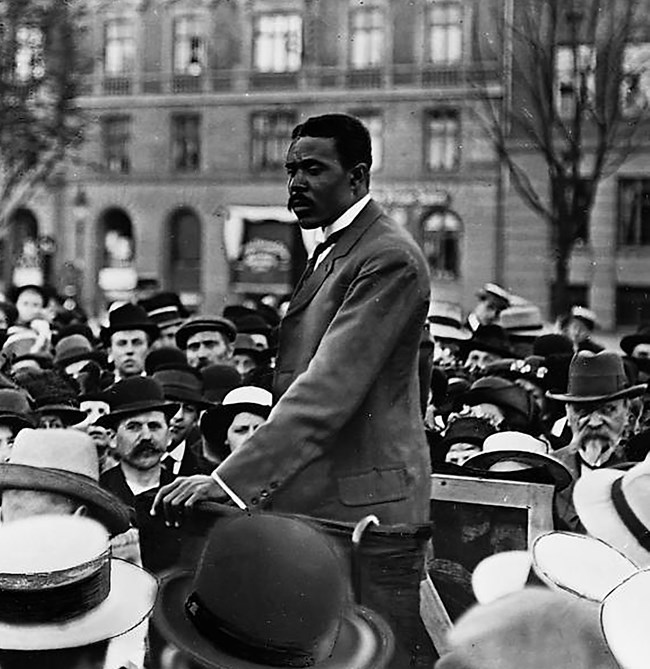 David Hamilton Jackson - A Voice for Change
Born on September 28, 1884, David Hamilton Jackson grew up in Christiansted. Baptized a Moravian, was raised by a family of teachers and former slaves. He became a teacher himself, at both East Hill Country School and later in Frederiksted. He studied law at the University of Chicago, and took an interest in social, political, and economic issues of the Danish West Indies.
Jackson was an important figure in the struggle for workers' rights and civil rights in the Danish West Indies. In 1915, Jackson helped organized the first labor union on St. Croix, which sought to use organized protest and dialogue instead of violence to create better working conditions and higher wages. He led a strike by farm workers that resulted in the reduction of the work day to 9 hours, and a raise in wages. Later that year he was selected by the union to go to Denmark and present their case to the Danish parliament and King Christian X. For three months he met with the king, politicians, the press, and the people of Denmark. Jackson was regarded as a trouble maker by the business community, but he was successful in improving both worker's wages and their working conditions.
Jackson also successfully protested for the freedom of the press. Since 1779 all newspapers were subsidized by the Danish government. Upon his return from Denmark he established the first free press publication on St. Croix,
The Herald
, on November 1, where he served as editor. The office was located at 1B Kongens Gade (Kings Street), across the street from the Danish West India and Guinea Company Warehouse.
After the sale of the Danish West Indies to the United States in 1917, Jackson served on the Colonial Council of St. Croix (1923-1926), and on the Municipal Council of St. Croix (1941, 1946). From 1931 to 1941 he served as a judge, and was instrumental in the drafting of the 1936 Organic Act. He was also the first chairman of the St. Croix School Board. Jackson died on May 30, 1946.
Jackson's efforts to improve the lives and working conditions of the people of the Virgin Islands had lasting impacts. His life serves as an example that no matter how humble your beginnings, you can achieve success through hard work and dedication. Today, November 1 is David Hamilton Jackson Day.