How a Lock Works
A lock is an elevator for boats. It lifts boats up or down to the next level on the canal. There are 74 locks on the C and O Canal. Only one boat at a time can fit in the lock. Locks are 100 feet long and 15 feet wide. This leaves only six inches on each side and one foot at each end of the boat when it is inside the lock.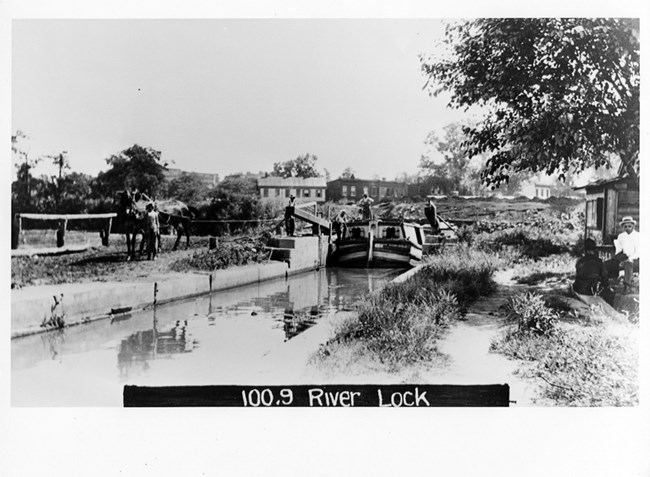 After the mules are unhitched from the boat the boat enters the lock.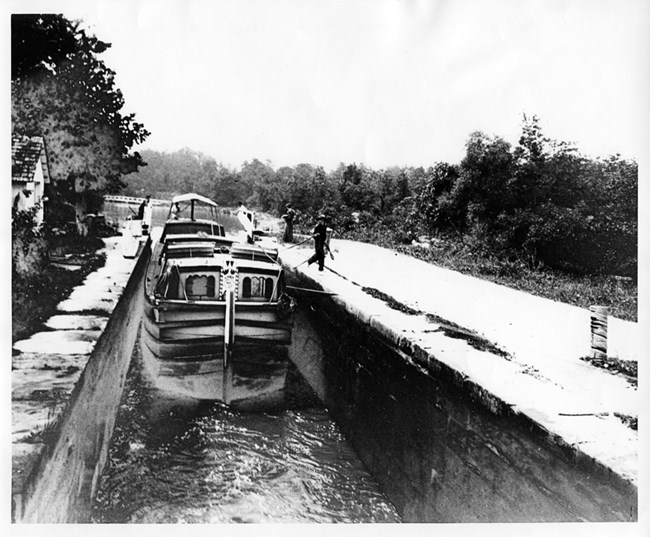 Using the ropes attached to the boat, Lock Keepers guide the boat into the lock. This prevents the boat from hitting the lock walls and causing damage.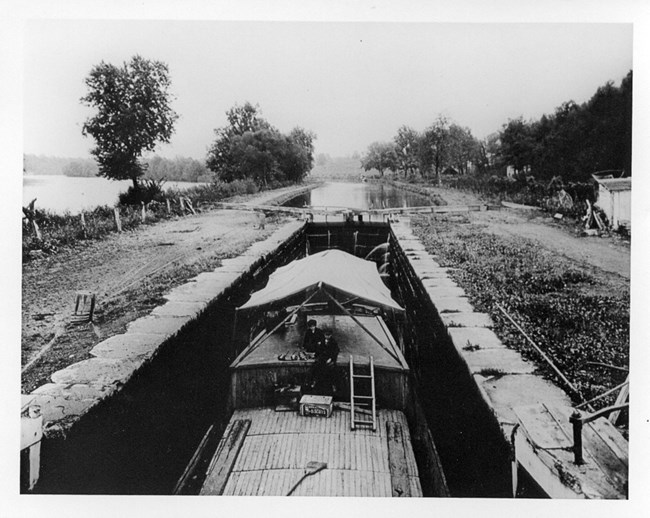 The lock keeper closes the gates. The canal boat is totally enclosed in the lock. The water is either lowered or raised depending on which direction the boat is travelling.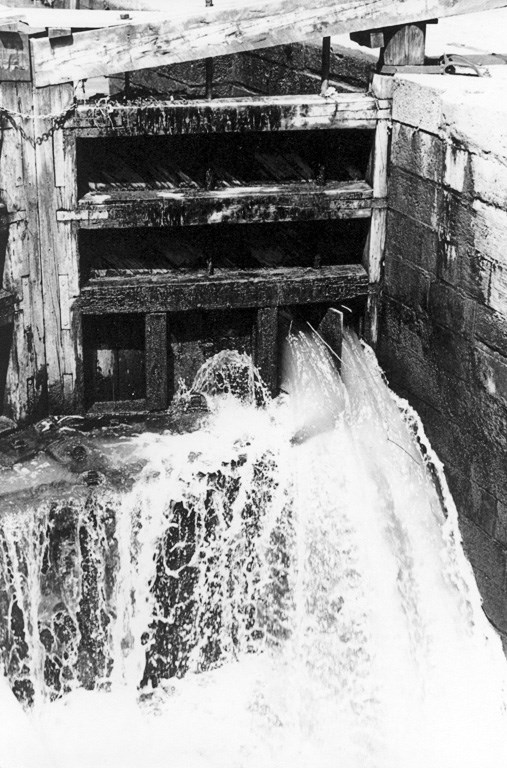 A lock key is used to open the wickets. Wickets are paddles in the bottom of the gate that allow water through.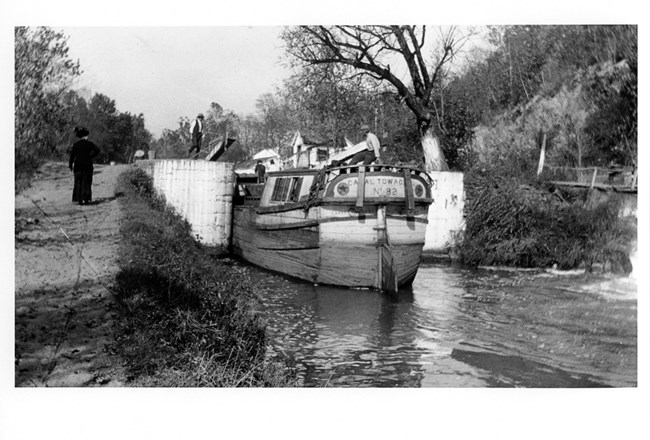 When the boat reaches the correct level, the lock gates are opened and the boat exits the lock. It takes about 10 minutes for the boat to "lock through".
Last updated: December 10, 2022