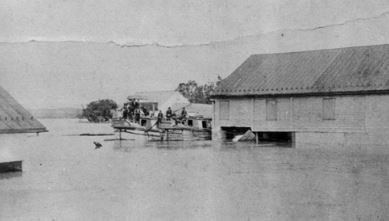 From a legal and operational standpoint, the time period between 1889 and 1938 can be confusing. One persistent misconception is that the canal was owned by the B&O Railroad during this period. This is not exactly true.
In 1889 the C&O Canal Co. entered bankruptcy. Its "receivers" - entities that the C&O Canal Company was in debt to - were responsible for the operation and maintenance of the canal until 1938. In 1938, the canal was sold to the United States Government for $2 million, which was paid to the B&O Railroad as the primary holders of the 1844 and 1878 bond mortgages. The B&O Railroad was the primary creditor of the canal.
Read a more detailed account of the complexities of the canal's legal status.