News Release
Anacapa Island Reopens to the Public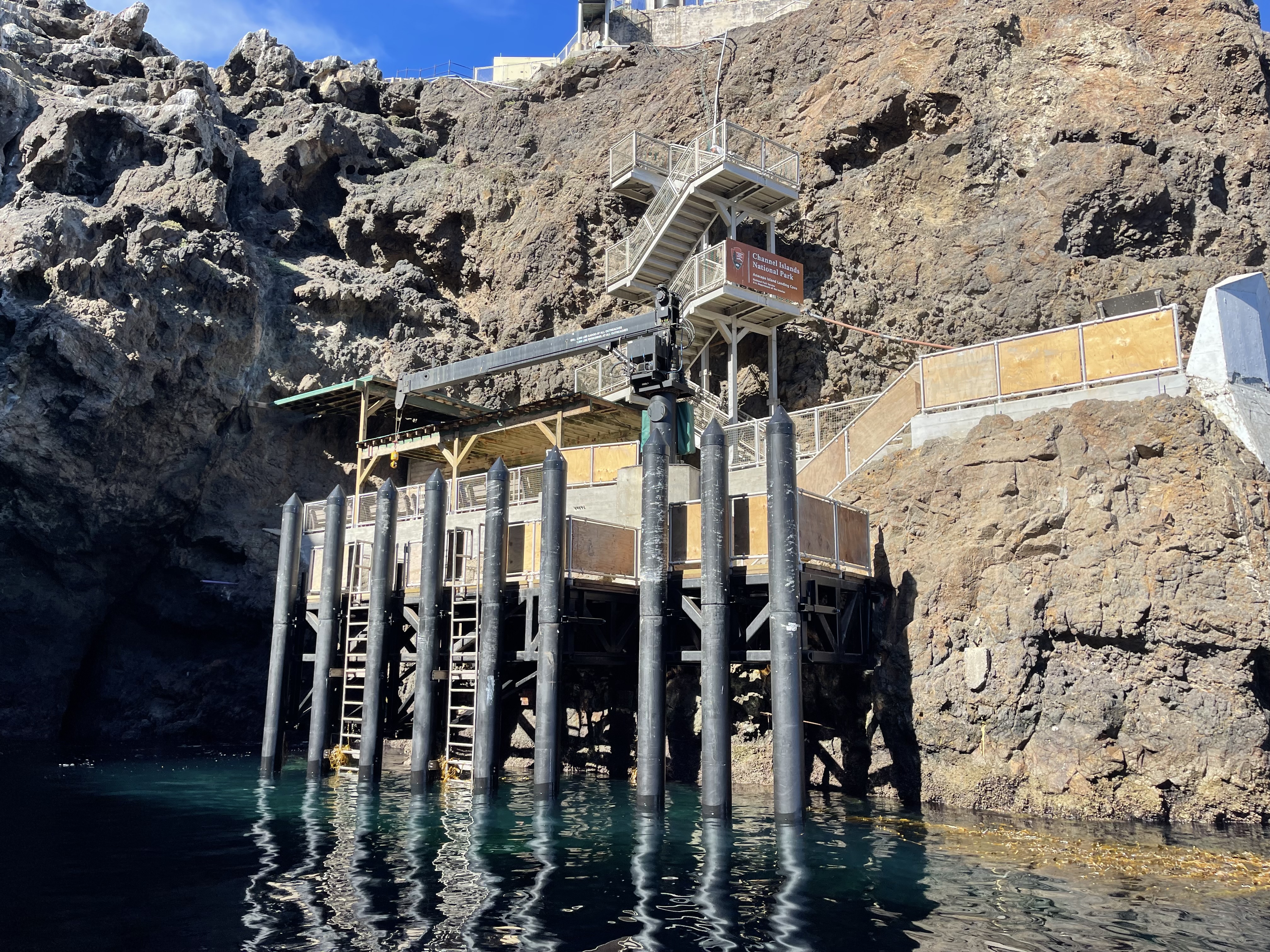 News Release Date:
November 7, 2022
Contact: Mark Hnat, 805-658-5717
Channel Islands National Park is reopening Anacapa Island to public visitation on Tuesday, November 8, 2022. Construction of a new wharf that prevented the public from visiting Anacapa Island is near completion which will now allow the island to reopen to day-use-visitors and overnight campers. Anacapa will be accessible via fixed ladders, much like the previous wharf. Once complete, the new wharf will have an adjustable platform that will allow visitors and park staff to easily move from vessels to the landing, which will improve overall safety and experience to the island.
The long-awaited project to replace the wharf began in February 2022. The park will take beneficial occupancy of the wharf until the final phase of the project is completed in early 2023. In January 2023, JMG Constructors, LLC., will return to complete the final phase of the project during a three-week period in which Anacapa Island is anticipated to remain open to the public. The approximately $4 million project is managed by the National Park Service Denver Service Center, the agency's centralized planning, design, and construction project management office.
The beneficial occupancy of Anacapa Island wharf will once again provide an opportunity for the public to safely enjoy the unparalleled views and beauty of the unique island. Visitors are encouraged to plan accordingly. Island Packers Cruises is the authorized ferry boat service provider to Channel Islands National Park; their website is
https://islandpackers.com
. For additional information on camping reservations and transportation services, please visit our website at:
www.nps.gov/chis