News Release
Closure to Restore Scorpion Fire Burn Area at East Santa Cruz Island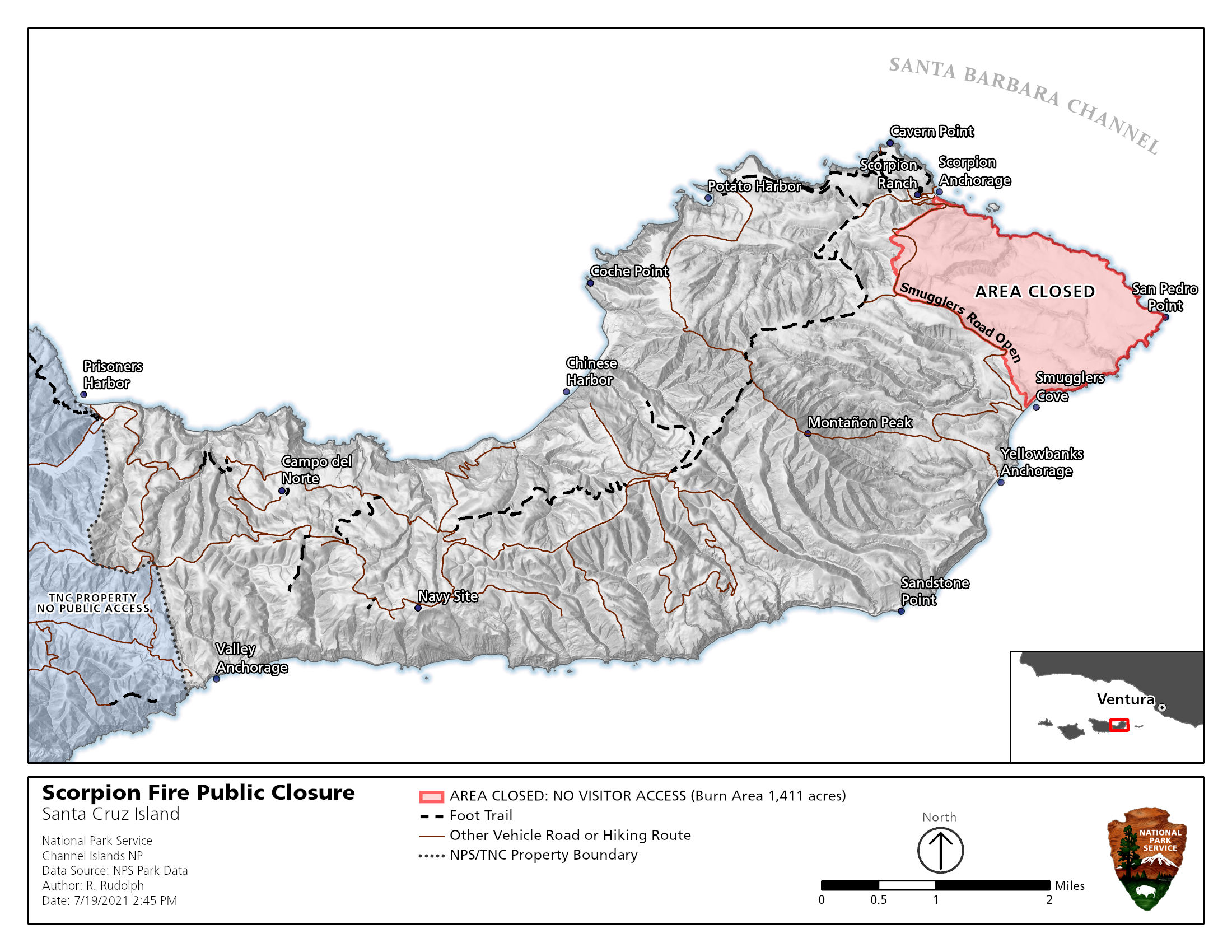 News Release Date:
June 24, 2020
Contact: Public Information Officer, 805-658-5725
The Scorpion Fire burn area of approximately 1,411 acres will be closed for restoration until further notice. 
The closure includes the entire burned area that extends eastward from the Smugglers Road that leads from Scorpion Valley to Smugglers Cove. Most of the burned area extends seaward to the coastline from Smugglers Road. 
The Smugglers Road will remain open to foot traffic. Boaters will not be able to access Little Scorpion Canyon from the shoreline due to the closure. 
"The National Park Service is grateful for the rapid response to the Scorpion Fire by Los Padres National Forest and Santa Barbara County Fire on Santa Cruz Island," said Channel Islands National Park Superintendent Ethan McKinley. "We are in the process of assessing and understanding resource impacts from the fire and deciding which methods are best to restore the burn area." 
There was some damage to a historic grove of cypress trees known as Delphine's Grove.
This small grove of cypress trees was planted in the early 1900s by the oldest child of former island owner Justinian Caire. The fire did not reach the historic olive groves at Smugglers Cove. 
Scorpion Anchorage is still open for day and overnight visitation.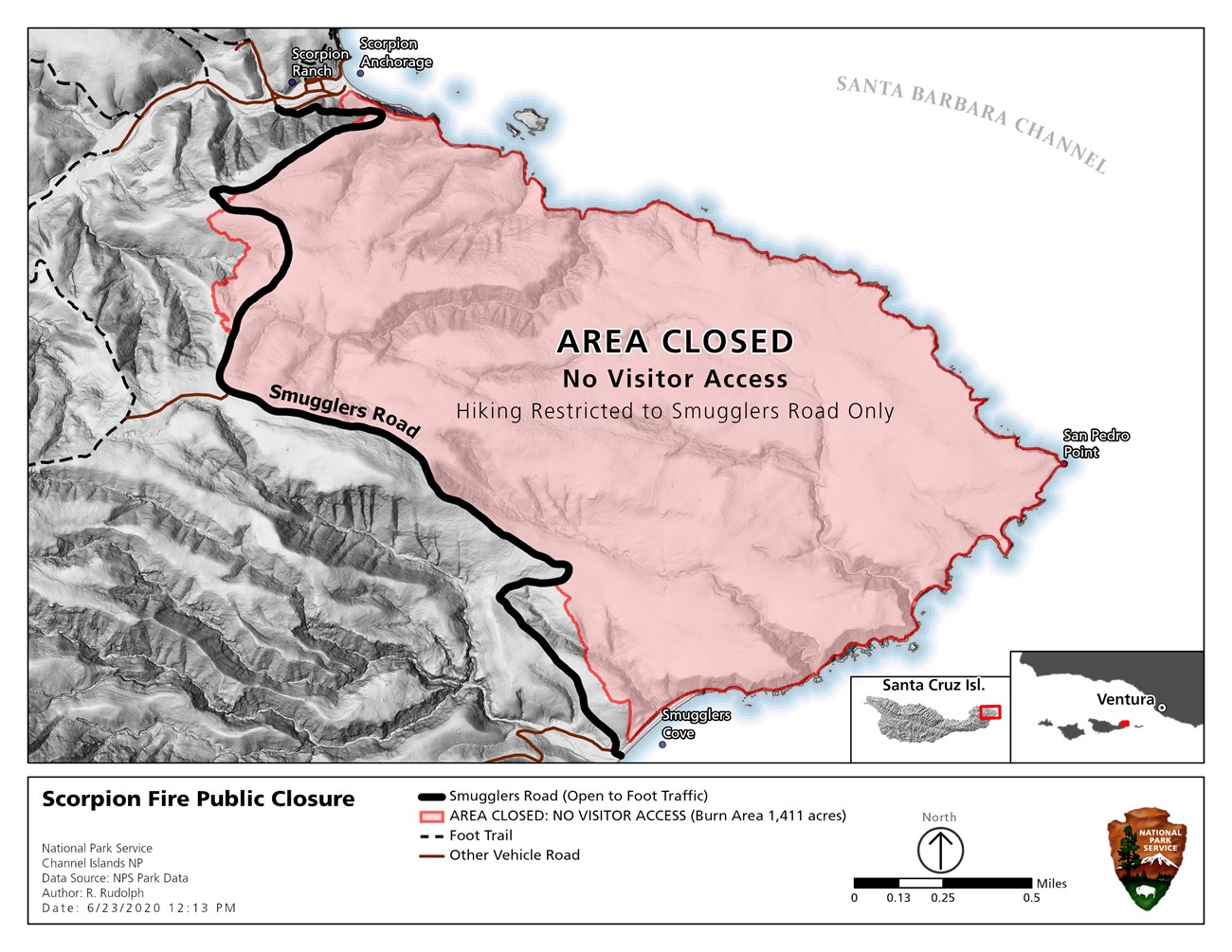 Last updated: July 19, 2021