News Release
Chumash Return Ancient Remains to the Channel Islands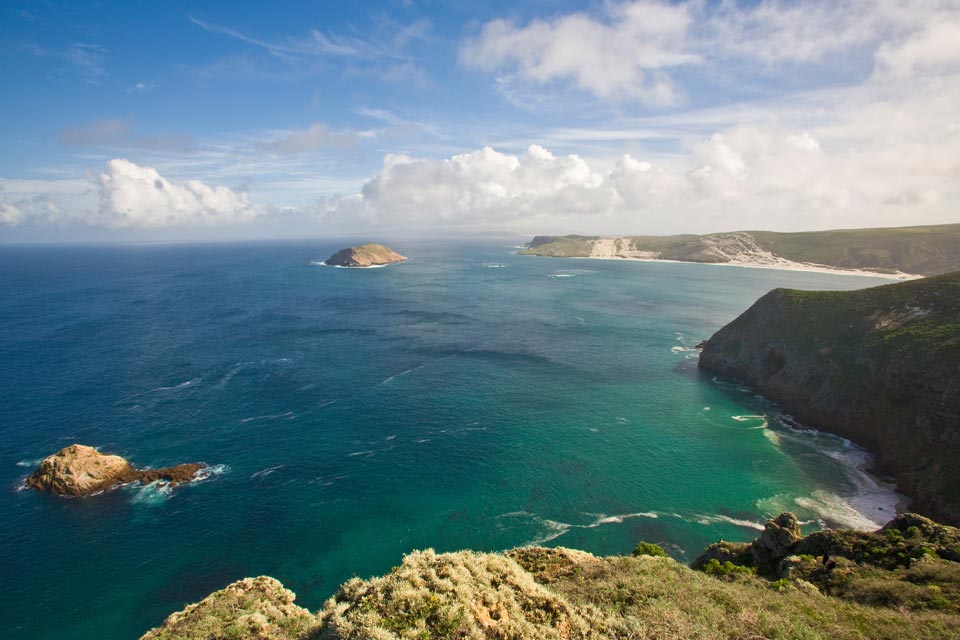 News Release Date:
June 13, 2018
Contact: Yvonne Menard, 805-658-5725
The Santa Ynez Band of Chumash Indians (Chumash Tribe) has returned the ancient remains of a Native American man who died 10,000 years ago, known as Tuqan Man, to a burial site on San Miguel Island. 
Tuqan Man was discovered inadvertently in 2005 by archeologists from the University of Oregon who were surveying an archeological site on the island. The ancient remains were found exposed and eroding into a gully within the site. 
Following the discovery, the National Park Service (NPS) consulted with the Chumash Tribe and together they decided to excavate the unprotected burial of Tuqan Man to prevent it from eroding from the cliff and being lost to the sea. 
A full scientific study was conducted due to the cultural and scientific significance of the prehistoric remains. 
Federal law, the Native American Graves Protection and Repatriation Act (NAGPRA), required that the NPS determine if the remains of Tuqan Man were Native American, and if so, whether they could be transferred to a Native American tribe. 
The Chumash Tribe supported the scientific process as necessary, and worked closely with the NPS to ensure the remains were treated respectfully throughout the process. The Chumash Tribe firmly believe that Tuqan Man is their ancestor. 
"Protecting the final resting places of our ancestors is of paramount importance to the Santa Ynez Band of Chumash Indians," said Kenneth Kahn, Tribal Chairman for the Santa Ynez Band of Chumash Indians. "When our tribe learned of the discovery made by archeologists on San Miguel Island, we made it a priority to ensure that our ancestor was laid to rest with a proper burial. Thanks to years of cooperation with the National Park Service, we were granted that opportunity." 
After careful analysis and consideration the NPS determined that Tuqan Man is Native American. Tuqan Man was found to have a significant cultural relationship to American Indian groups and to the maritime culture found on the northern Channel Islands for over 13,000 years. 
The Chumash Tribe requested custody of Tuqan Man and was granted custody by NPS per NAGPRA regulations. Recently, the Chumash Tribe returned Tuqan Man to his resting place on San Miguel Island.
Last updated: June 13, 2018