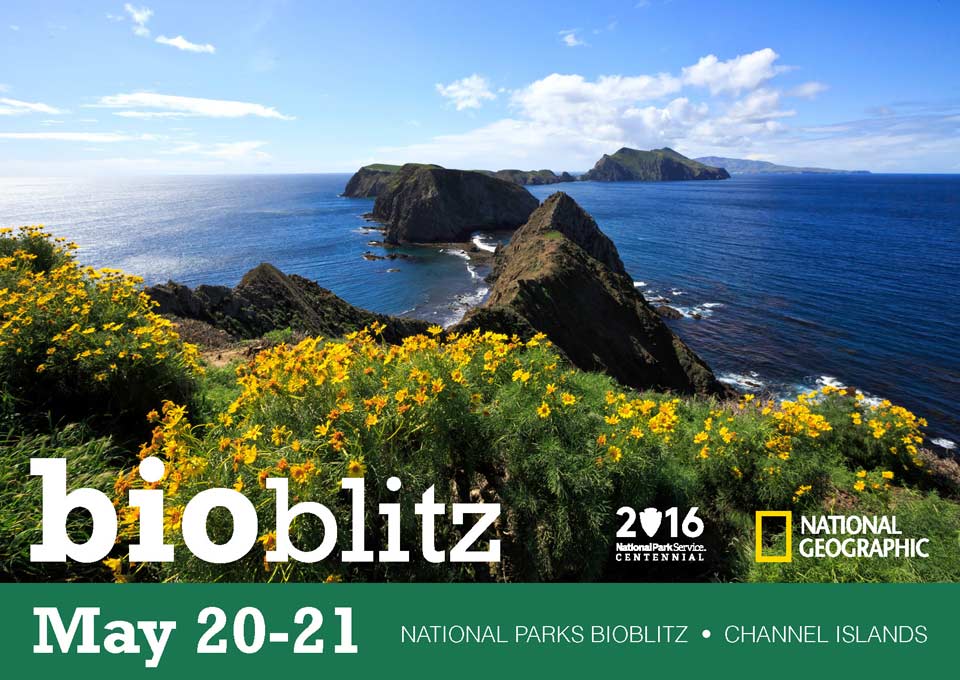 News Release Date:
May 16, 2016
Contact: Yvonne Menard, 805-658-5725
Dr. Sylvia Earle, a renowned oceanographer and explorer, will lead two Channel Islands Live Dive presentations that will be broadcast to the National Mall in Washington, DC, as part of a national BioBlitz and a Kids to Parks Day celebration, on Saturday, May 21.
During the Live Dive, Earle will speak about the kelp forest, one of the richest marine environments in the world, to live audiences at the National Mall in DC, on Anacapa Island, and at the park visitor center in the Ventura Harbor. The presentations will also be viewable at 10:00 am and 12:00 pm PT at explore.org or Channel Islands Live.
The 2016 National Parks BioBlitz is the tenth in a series of expeditions, provided in partnership with the National Geographic Society, to encourage citizens around the country to participate in hands-on science activities and to document the species that thrive in our national parks. This year, more than 100 national parks and partner sites across the United States will bring together scientists, naturalists, students, and families to explore and celebrate our nation's biodiversity.
May 21 also marks the sixth annual Kids to Parks Day a national day of outdoor play, hosted by the National Park Trust, to encourage families to explore and celebrate America's public lands and waters.
The BioBlitz and Kids to Parks Day event at Channel Islands National Park also includes a Biodiversity Festival at the park visitor center in the Ventura Harbor on May 21, from 9:00 am to 4:00 pm. The National Park Service, National Park Trust, and Channel Islands Park Foundation are providing transportation costs for nearly 400 youth from Fillmore, Santa Paula, Somis, and Port Hueneme to attend the park events.
The local students and families will participate in citizen science by documenting park species, and will learn about the islands' history and diversity of life. They will join a ranger along the shoreline to make observations about local flora and fauna and will identify the different species present in the native plant garden. They will help keep our beaches clean as part of a beach cleanup and determine which ―species‖ of trash is most commonly found.
At 11:25 am, there will be a special performance by students from Ojai Valley School singing the Centennial Children's Anthem for National Parks. This performance is part of a national student effort to express the human connection to nature through song. The performance will be taped and added to a composite video featuring footage of students and youth groups from across the country.
At 11:00 am, park ecologist David Mazurkiewicz will present a talk about research being done to help restore native seabird populations on the islands. At 2:00 pm, park biologist Stephen Whitaker will discuss current rocky intertidal monitoring efforts at Channel Islands National Park. Ranger-led tidepool programs will occur at 1:00 and 3:00 pm.
Additionally, the event will feature family-friendly crafts, including button-making and fish prints, and a Junior Ranger station will allow visitors to earn their badges as a Channel Islands National Park Junior Ranger, a Centennial Junior Ranger, an Underwater Explorer, or a Junior Paleontologist.
About the National Park Service
More than 20,000 National Park Service employees care for America's 411 national park sites and work with communities across the nation to help preserve and experience these treasures. To learn more visit www.nps.gov.
About the National Geographic Society
The National Geographic Society is a global nonprofit membership organization driven by a passionate belief in the power of science, exploration, and storytelling to change the world. With the support of members and donors, they work to inspire, illuminate, and teach, through scientific expeditions, award-winning journalism, education initiatives, and more. For more information, visit National Geographic.
About the National Park Trust
The National Park Trust is a nonprofit organization dedicated to the preservation and protection of our nation's critical parks and public lands and the engagement of our youth –especially those who are underserved –with nature. To learn more about Kids to Parks Day, visit National Park Trust.
About Explore.org
The Explore Annenberg LLC is a charitable, nonprofit organization with a mission to champion the selfless acts of others, create a portal for the education of humanity and inspire lifelong learning. Explore uses the power of the internet, images, music, dialogue and the written word to fulfill its mission. Both educational and inspirational, Explore offers a portal for public viewing of live video and live webcams at explore.org.
About Channel Islands Park Foundation
Formed in 2005, Channel Islands Park Foundation is the only nonprofit, philanthropic partner of Channel Islands National Park. In cooperation with the national park, the Foundation funds education, protection, and preservation efforts. For more information. visit
ciparkfoundation.org