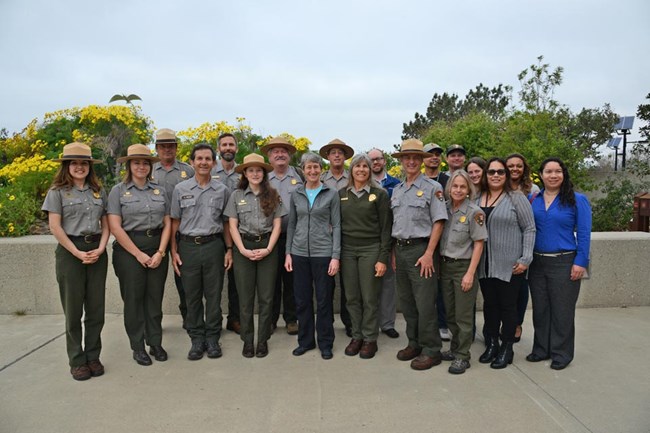 The National Park Service has been dedicated to the preservation and protection of our nation's outstanding natural, cultural, historical and recreational areas since its establishment in 1916. Today, over 15,000 permanent employees and 5,000 thousand temporary and seasonal employees work in over 390 national park sites protecting these resources.
The types of jobs available within the National Park Service are as diverse as the parks themselves. The information posted here will help you get started on your career with the National Park Service.
For more job information at Channel Islands National Park, please contact the park's personnel officer by phone at (805) 658-5730 or by email at Personnel Officer.