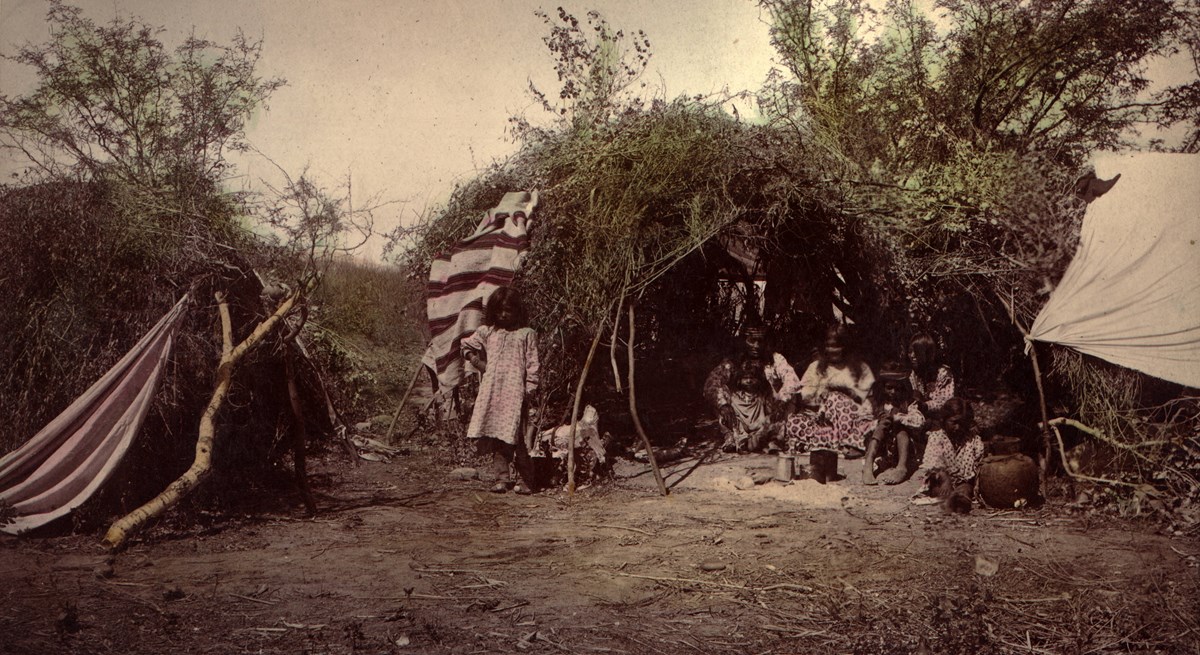 Origin Beliefs
The chief deity of the Chiricahua Apache was Ussen, whose will governed all. Ussen existed before the creation of the universe. He created the first Mother with no parents who sang four times, a sacred number to the Chiricahua Apache. Her singing began the creation of the universe. Ussen also created the first Boy and Sun God who shook hands. The sweat from this handshake created the Earth. The Earth was small at first, so they kicked it around and it gained mass like a snowball rolling down a hill, getting larger and larger. Ussen also created Tarantula, who increased the Earth's size even more by pulling on it with four cords of web which he spun. Ussen then created the first people and fire and then he left. Ussen continues to watch events unfold from afar and still intercedes from time to time.
Geographical Origins
The Chiricahua Apache are an Athabaskan people. This means they speak a language that originated in northwestern North America. It is generally believed they were pushed south from this area by warring tribes. They entered into what would become the southwestern United States somewhere between 1400 and 1500, based on recent archaeological evidence. The Chiricahua were a group of different Apache bands that settled in what is now southeastern Arizona, southwestern New Mexico, and northern Mexico in the Sonoran and Chihuahuan Deserts. The Chiricahua were named after the Chiricahua Mountains in southeast Arizona. The Apaches did not refer to themselves as "Apache" which was a word that translated to enemy in Zuni and was later adopted by the Spanish. Apaches instead referred to themselves with variants of "nde," simply meaning "the people."