Camp Bonita and the Geronimo Campaign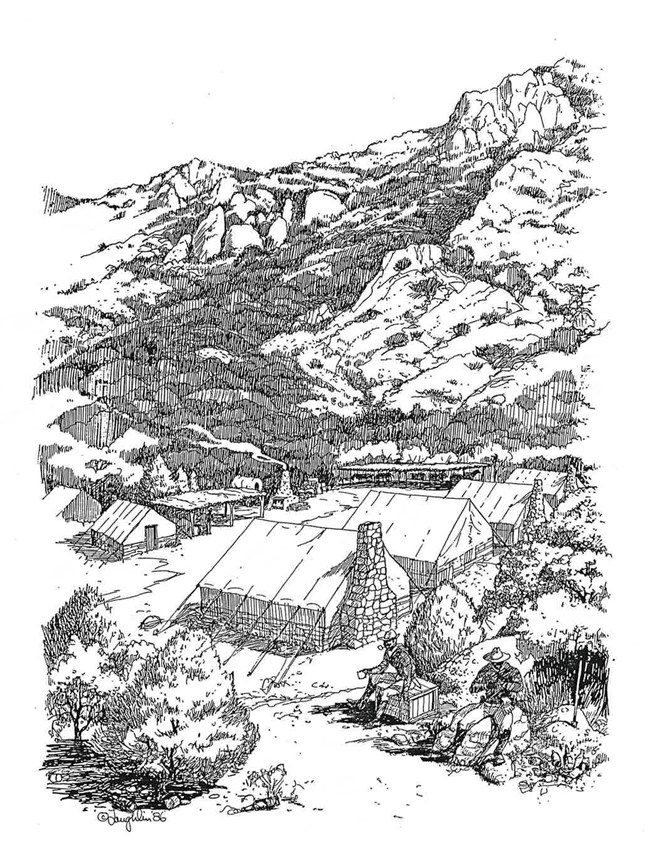 Southeast Arizona has been home to the Chiricahua Apaches for centuries. As the United States expanded with the Gadsden Purchase and white settlers began moving to the region, tensions increased between Native Americans, early pioneers, and the military. A few specific events set the eventual stage for Buffalo Soldiers to be stationed in Bonita Canyon.

As part of the Geronimo Campaign, a concerted effort by the US government to recapture Chiricahua Chief Naiche, Geronimo, and their families, soldiers were stationed at "every waterhole along the border." Bonita Canyon (now within Chiricahua National Monument) has springs and creeks, so Buffalo Soldiers made a temporary camp where Faraway Ranch is now.


Unfortunately no known photographs exist of Camp Bonita, but historians can make an educated guess about what camp life was like. Soldiers did chores like cooking, caring for the horses, carrying mail, scouting for Apaches, and guarding various waterholes. The men also practiced dismounted and mounted drills, as well as provided escorts to civilians, as needed. Some members of Troops E and H had enough spare time to carve their names into stones that they then formed into a square, three-tiered monument to President James A. Garfield.
Unlike many temporary field camps, soldiers stationed at Bonita Canyon had access to fruit, vegetables, and eggs from Ja Hu Stafford, an early white pioneer in the region. A local rancher, Louis Prue, had a contract with the Army to provide beef, so the soldiers did not need to supplement their rations with wild game meat as much as soldiers in other locations did. When Troops E and H were at Bonita Canyon together, almost 100 men filled the little valley. Troop I, with 50 men, replaced Troops E and H on May 1, 1886.

Life in Bonita Canyon was not without risk, despite good nutrition. Some soldiers suffered from the wet, cold winter spent keeping watch, and later attributed health problems to their time in southeast Arizona. Solomon Boller was one such soldier. In 1900 he wrote a letter to the Pension Bureau: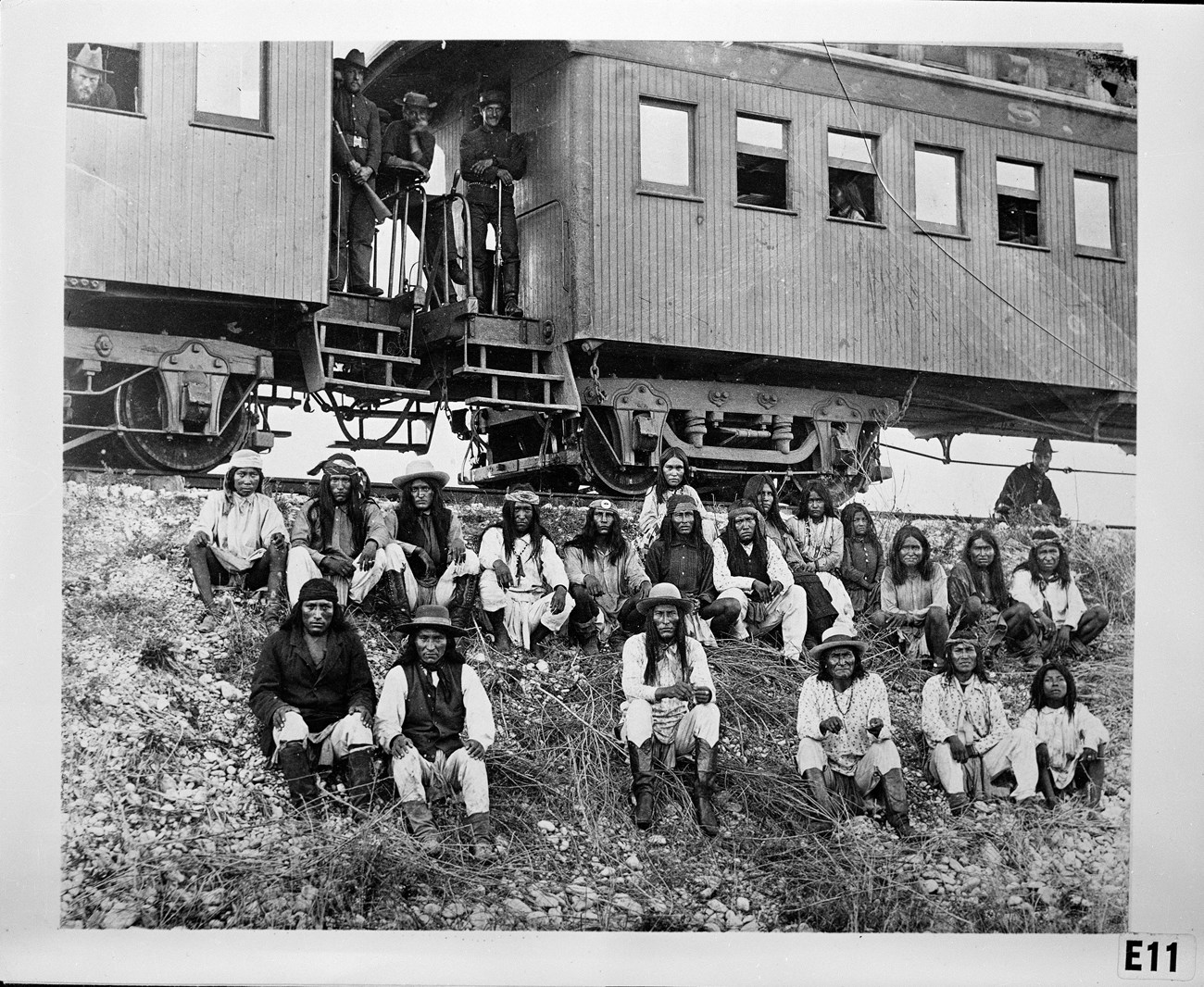 The men of the 10th Cavalry stationed in Bonita Canyon didn't see any "action" while they were here, but after Chief Naiche and Geronimo surrendered on September 6, 1886 to First Lieutenant Gatewood (6th Cavalry), some of the men in Troop H helped track down and capture Chief Mangus, the last major Chiricahua Apache chief to surrender. Like Geronimo, Chief Naiche, and their families, Chief Mangus and his band were transported by train to Fort Pickens, in Florida.
A few men from Troop H received promotions for their roles in capturing Chief Mangus and guarding him, and his family, on the train ride to Florida. Captain Charles Cooper and his men forced Chief Mangus and two warriors, along with their families, to surrender—the only recorded time armed Apache men were captured during the campaign. The 10th Cavalry in Arizona essentially ended the Geronimo Campaign, in October 1886 by capturing the last major Chiricahua Apache chief.
After the last Chiricahua Apache were forcibly removed from their homeland, the soldiers stationed in Bonita Canyon went to Fort Apache and other nearby forts, where some were discharged and others re-enlisted. Many of the men continued their military careers, while others retired and returned to civilian life.
No longer home to the Chiricahua Apache, Bonita Canyon was now open to more white settlers, like the Stafford family and the Erickson family. Very little evidence of the Buffalo Soldier camp remains, and what does remain is protected by the National Park Service. Ongoing research and archeological projects allow us to continue to learn about the site.
Buffalo Soldiers Stationed at Bonita Canyon
Last updated: August 19, 2018